Student Life Office Urban Leadership Scholars Program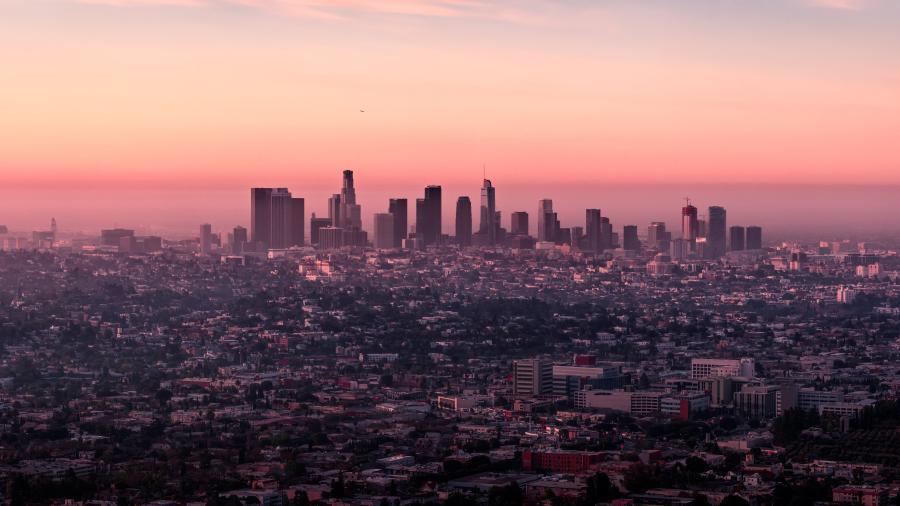 Purpose of the Urban Leadership Scholars Program
The Urban Leadership Scholarship program provides students from urban areas with access to an excellent Christian liberal arts education at Westmont, then launches these graduates back into their home communities, equipped to lead and make a difference in a metropolitan area. While enrolled, Urban Leadership Scholars (ULS) participate in programs and networking opportunities to enhance their educational experience and shape their character and development.
Who are the Urban Leadership Scholars?
Through the generous support of donors, each year, two (2) emerging leaders from urban centers in CA will attend Westmont College on Full Need Met Scholarships-covering tuition plus room and board expenses for four years. The students are identified through Young Life leaders in metropolitan areas and are committed Christians who desire to impact their neighborhood or city through their desired vocation.
Westmont is delighted to partner with Young Life in this effort to reward academic achievement and leadership and provide a premier liberal arts education to future leaders who will go on to further the cause of Kingdom work, especially in an urban context. Urban Leadership Scholars: 
Are graduating high school seniors who demonstrate evidence of service to the community in non-school sponsored activities and participation in extracurricular school activities
Demonstrate leadership experience in high school, a church, organization or company during years prior to college enrollment
Have a minimum cumulative GPA of 3.0, score of 1050 SAT or 21 or greater on ACT
Demonstrate a total family annual income under $75,000, and plan to attend a four-year college
File a FAFSA (Free Application for Federal Student Aid) and demonstrate financial need
Are a fit for Westmont's academically rigorous and Christian environment
Demonstrate ongoing interest in leadership in an urban setting through the public or private sector as an ambassador of Christ
Apply to Westmont College through the Admissions Office and meet all required admission criteria through the application process. Submit all application materials in a timely manner by February 15 in the spring prior to enrollment
Please submit any questions to Westmont College Office of Admissions
admissions@westmont.edu | 805-565.6200 
WHAT IS THE PROCESS FOR SELECTION?
Nominations will originate through Young Life. Young Life strongly suggests that each area present this opportunity to the strongest applicants that match this program's guidelines. Applicants must have a reference from their local Young Life leader as part of their application attesting they are a qualified fit for this scholarship program. Additionally, each applicant must submit a Statement of Support from their Area Director. 
Applicants should email one copy of a completed typed application package to Westmont College. This includes the scholarship application, a recommendation from the YL leader, a Statement of Support from the Young Life Area Director, a Statement of Support from a Guidance Counselor, essay, resume, and school transcript. Applicants should submit materials to the Westmont College Admissions Office no later than February 15 in the spring prior to fall enrollment. Late applications are not accepted. Scholarship applicants should simultaneously apply for Westmont College Admissions through the Westmont Admissions Office.
All application materials and scholarship awards will be reviewed and processed by Westmont College. Upon completion of the review and demonstration that the candidate meets all admissions criteria. Westmont will select two recipients and provide the official offers of admittance and scholarship. Scholarship recipients will have one month from the time of acceptance and notification to confirm their participation and submit a $300 confirmation payment to secure their enrollment for the fall semester. Finalists will agree to participate in a short video interview if selected as an award recipient and give consent to Westmont and YL to use it for promotional purposes. Westmont will process the scholarship with the student's financial aid file each year as it stands with all institutional scholarships and awards. This is a FULL NEED MET Scholarship, which means that the award includes federal, state and other financial aid as well as expected family contribution (EFC), according to FAFSA. The student may be expected to earn up $3000 through the work study program and a family may be expected to cover some costs of tuition, room and board depending on family income and assets as reported on the FAFSA forms. Past applicants have received significant monetary assistance and in most cases, financial aid covers the vast majority of tuition, room and board expenses.
WHAT ARE THE PROGRAM ELEMENTS FOR ENROLLED URBAN LEADERSHIP SCHOLARS? AS PART OF THE URBAN LEADERSHIP SCHOLARS PROGRAM, SCHOLARSHIP RECIPIENTS ARE EXPECTED TO PARTICIPATE IN THE FOLLOWING PROGRAMS: 
Prior to enrollment, attend a one-week Trailhead program at Westmont College. See this website for the dates Trailhead is offered. Trailhead helps incoming Westmont students explore how faith can guide their future, pursue a career, and seek to make a difference in the world. In an on-campus summer residency and yearlong mentorship, scholars will discover some of the ways that faith, education, and work can be united in a life of significance. The cost to attend Trailhead will be covered by Westmont College. 
Participation in the First Connections Retreat a day prior to General New Student Orientation. This 36 hour experience is designed specifically for first generation students and their parents. College can be overwhelming, especially if you are the first in your family to attend. Westmont staff and current first generation students help new ULS's get acclimated to campus and provide helpful guidance for the first few weeks of school. You won't want to miss it!
Participation in ICP lunch during New Student Orientation. Intercultural Programs (ICP) provides a welcome lunch during orientation to introduce students of color and international students to the programs and organizations of ICP. ULS's and their parents will gain helpful information about to help ease the transition into the Westmont community. 
Participate in either the First Year Student Retreat or the ICP Connect Retreat in September of the first fall of enrollment. Both of these retreats are designed to help students build meaningful connections and relationships in the Westmont community. They take place over different weekends in September. Cost will be covered by the Urban Leadership Scholars Program.
Get involved with an Intercultural or student organization. Students find that ongoing, regular contact with others is essential to a sense of belonging on campus. You won't want to miss out on these important avenues to form friendships.
Connect with Student Success Coach (SSC). Every new student at Westmont is assigned a Student Success Coach who provides support, encouragement and really great study and academic information. You will be contacted by your SSC over the summer prior to enrollment, so be on the lookout for that email. 
Complete your fall class registration during the summer. Your Student Success Coach will guide you through the process but enrollment must be secured to save your spot at Westmont for the fall semester.
Mentorship meetings. Every Urban Leadership Scholar has a mentor throughout their first year. Your mentor is an older, more experienced guide who has walked the road of life a little longer. You will benefit greatly from one on one time with your mentor to talk about all aspects of your experience as a Westmont student.
Ministry Leadership Class. In your second, third or fourth year at Westmont, you will take the Ministry Leadership Class taught by Dr. Scott Lisea (campus pastor) and his wife Jamie. This course prepares you for leadership in a ministry setting and provides you with an internship experience that will hone your skills and sharpen your vision for what God has for you. It will be an important part of your leadership preparation.
Fall Four Day Preview of the Westmont in San Francisco Program (WSF). Travel with our ICP director over fall four day during your sophomore, junior or senior year to gain exposure to WSF, which is a semester-long study and service program for any upper class student.
Summer Staff Young Life Assignment. Each Urban Leadership Scholar is expected to serve with Young Life one of the summers during college. This assignment will be determined in collaboration with Young Life and will give you a valuable life experience and an unforgettable summer.

​​