Santa Barbara Volunteer Opportunities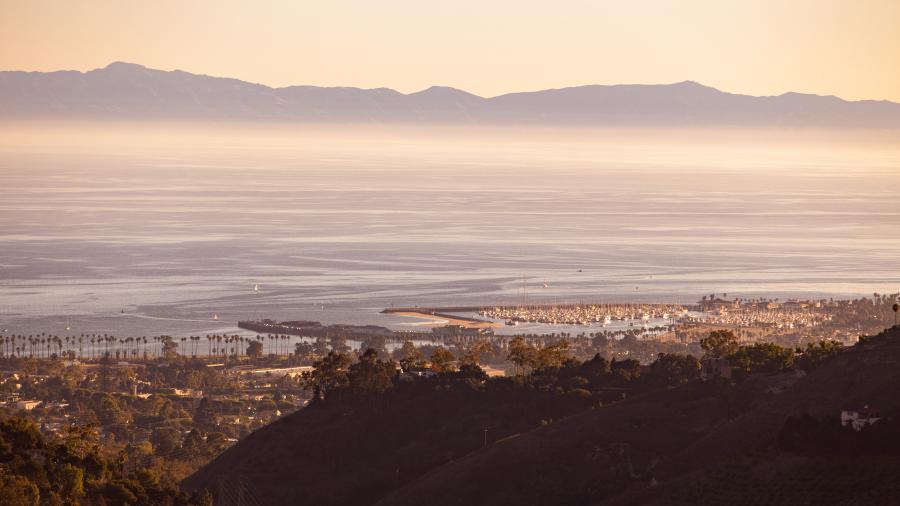 As a local alum, you are in a unique position to serve the college and reap personal rewards because of your proximity to the college. We know many of you already attend events and some of you lend a hand in making sure they are successful. As a local alum, we invite you to get involved in a number of ways that will suit your specific needs and desires as well as help Westmont at the same time. Thanks for your commitment to your alma mater, and we hope to link arms with you as we serve Westmont together! 
Eight Great Opportunities for Involvement
1. Serve on the Westmont Community Leadership Team In Santa Barbara.
Nature of assignment: Look at the big picture. Share your ideas and insights. Take on a larger roll and be a presence at a greater number of events, than those listed below. One key focus will be to enhance the Westmont presence and affinity of local alums in our region.
Meet with the leadership team at least three times a year.
Determine the types and frequency of additional events in Santa Barbara.
Assist the Alumni & Parent Office in at least 2-3 local events.
Attend Westmont events and serve as a volunteer representative, as many as you're able.
Inform the Alumni & Parent Office of local alumni & parent needs.
Support the work of the Admissions Office in Santa Barbara.
Leadership team membership includes:

One member from each volunteer opportunity.
Two young alumni.
2. Help With Campus led events.
Nature of assignment: Promote and help with on & off site events. On site events may include Homecoming, Parents Weekend, Lead Where You Stand, etc. Off site event may include Presidents Breakfast, Westmont Downtown lectures, etc.
Assist in finding or suggesting the venue, if not on campus.
Promote the event.
Attend the event and serve as a table host if required.
Post the event on social media if warranted.
Connect our office with your contacts.
Requires two to 10 hours for each event, for one-two events per year

 
3. Host an Event in Santa Barbara.
Nature of assignment: With the alumni office, gather alums for formal or informal events. This could be in your home, business, or another location in town. Serve as the alumni host at events. 
College-assisted or sponsored event ideas:

Faculty talk and reception.
View an exhibit at our museum, with a Westmont professor as the guide.
Topical workshops by alumni experts.
Attendance at a play preceded by dinner, & perhaps a faculty-led discussion.
Unique access to venues.

Alum-sponsored events. Think smaller, more informal opportunities for alums to gather and connect together. 

Westmont After Work: small gathering after work, possibly at an alum's business.
Monthly gathering at the same time and the same place.
Gathering at a park for a family day.
Local hikes with professors
Attend Westmont sports events and gather at a local venue before or after the game.

Suggested frequency is two to three times a year; more events create a stronger community.
The time commitment ranges from four to 10 hours per event.
Possible tasks:

Communicate with local alumni about the event.
Help find the venue.
Arrive early to set up.
Host the event.

Westmont will provide:

Promotion.
Email contacts
Supplies if needed.
Talking points

 
4. Host an Event in Your Home.
Nature of assignment: Provide warm and hospitable environment for Westmont events that are best carried out in a personal residence.
Host events once or twice a year, depending on your availability
Requires five hours to prepare and attend.
Your home must accommodate a minimum of 20 people.
Possible events:

Receptions for admitted students and parents.
Neighborhood gathering.
Westmont Reads book club event.
Reception for new alumni in our area

Coffee with your pastor or youth pastor to talk about Westmont.

 

Westmont provides:

Reimbursement for food up to $200.
Email communications about the event
5. Welcome Alums to your Area.
Nature of assignment: Help new alums feel welcome and connected in your area.
Contact them and offer to:

Take them to coffee or lunch.
Take them to your church.
Introduce them to your network by hosting a small gathering or fun event
Provide an orientation to our city; best places to eat, visit, etc.

Westmont will inform you about new alums in your area.
Allow us to post your photo and contact information so new alums can easily find you.

 
6. Promote Westmont at Your Church.
Nature of assignment: Help Westmont strengthen its relationships with churches.
Meet with the youth director at your church or invite him or her to your home to discuss Westmont.
If your church sponsors a college fair, work the booth.
Promote Westmont's Trailhead program to high school students at your church.
Encourage your youth pastor to schedule a visit to Westmont with their high school students.
Westmont will provide a packet of helpful information.
7. Serve as an Admissions Ambassador
Nature of Assignment: By providing contact and a personal touch to prospective students and their parents, alums can reap great benefits for Westmont.
Attend local college fairs and assist admissions counselor in promoting Westmont, especially by targeting parents. You could be the sole Westmont representative.
Call admitted students or their parents to answer questions about Westmont, share your experience, and thank them for their interest in the college.
Refer a student to Westmont who would fit well there.
Choose how often you serve; usually two to four times a year and one to three hours per event.
8. Social Media Ambassador
Nature of assignment: Promoting Westmont and our regional Westmont community on Facebook, Instagram, Twitter and Westmont Connect.
Create a Westmont Connect page for our area.
Post news and events you receive from Westmont.
Re-post information from the Westmont website and social media accounts.
Promote local and college events.
Post at least once a week.
Requires about an hour a week.
If you are interested in knowing how you can be involved or if you would like a booklet mailed outlining the volunteer program in more detail, email alumni@westmont.edu.