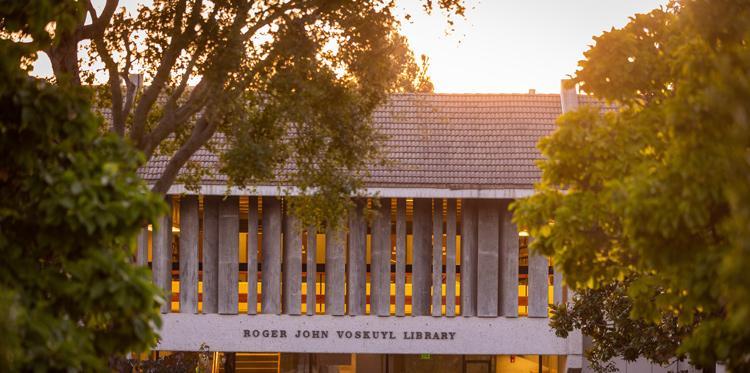 FALL LIBRARY SERVICES UPDATE as of September 22, 2020
Until Westmont is allowed to have indoor classes, the library will continue to be closed to physical access. However, we are open remotely! See below for details.
Contactless Curbside Pick-Up Now Available!
For Contactless Curbside Pick-Up of physical library resources such as books, DVDs, and musical scores, email askalibrarian@westmont.edu with the title, author, and call number of the materials you would like to check out. Stop by the table in front of the library to pick up your requested materials once you have received an email from the library stating your materials are ready for you.
Library Hours and Contact Information
The Voskuyl Library building may be physically closed, but we are still available via phone, email, or Zoom to help you with all your information needs: Sunday, 7pm - 9pm; Monday - Thursday, 9am - 9pm; Friday, 9am - 5pm. Please contact us using the Quick Contact Links listed on the Fall 2020 Library Services LibGuide or email askalibrarian@westmont.edu with any inquiries or requests.