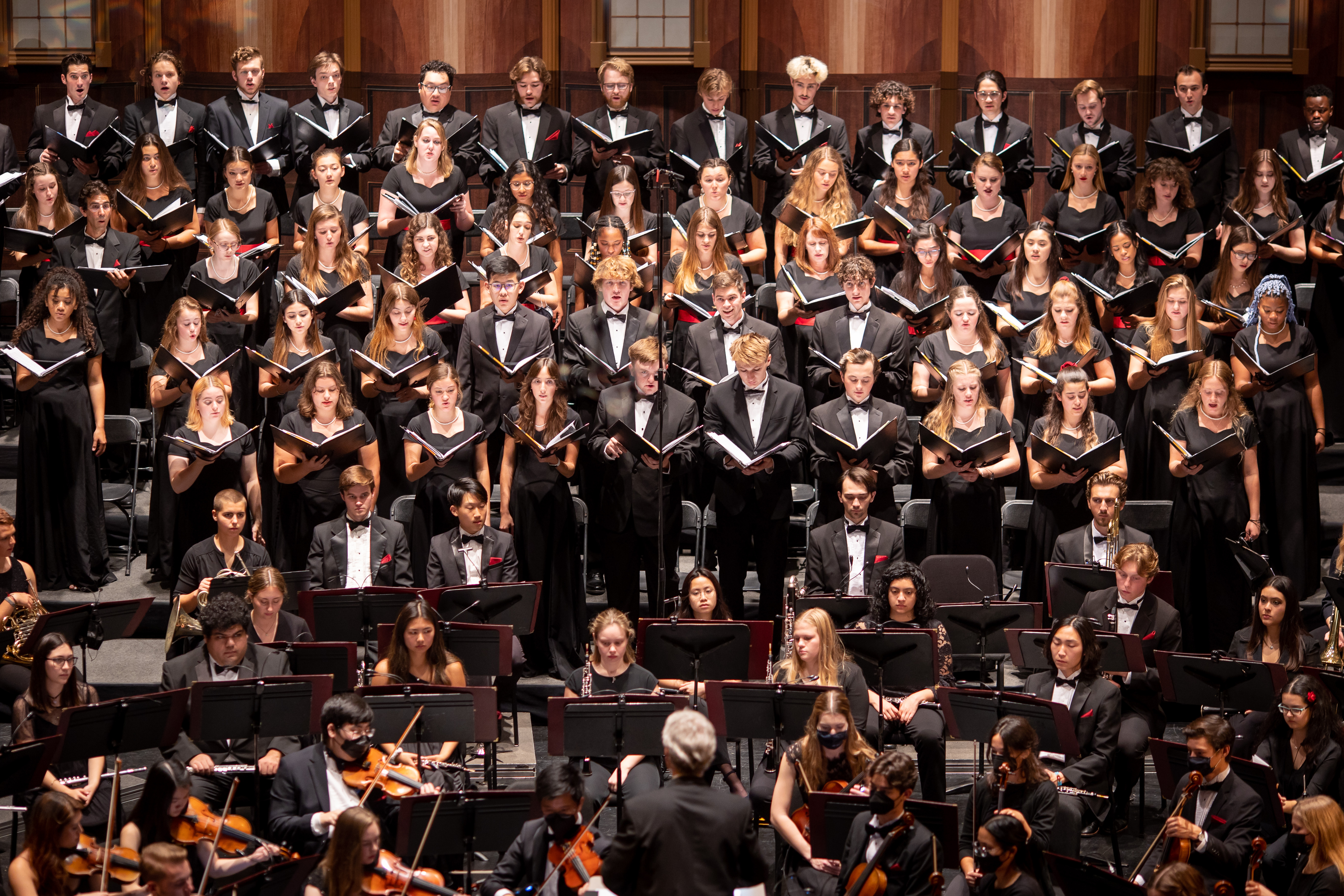 Perform at Westmont's 85th Anniversary Gala
Lend your voice as we celebrate a very special anniversary year! 
Choir Alumni Rehearsal with Westmont College Choir
Calling all choir alumni—all years—to rehearse jointly with the Westmont College Choir, to prepare for our performance at the 85th Anniversary Gala at the Hilton on Saturday.
Rehearsal: Friday, October 14, 3:15-4:30 p.m.
Location: Deane Chapel
Dress Rehearsal and Performance: Saturday October 15
Dress Rehearsal: 4:30-5:30 p.m.
Performance: The College Choir will perform after the Gala dinner*, 7:15 p.m. Call Time
Location: Hilton Santa Barbara Beachfront Resort,633 E. Cabrillo Blvd, Santa Barbara 
*Choir Alumni are welcome and encouraged to attend Homecoming and the 85th Anniversary Gala. The Gala begins with a reception at 5:30 at the Hilton. The first ten choir alumni who contact Daniel Gee to sign up to sing with the Westmont College Choir will receive one free ticket to the Gala reception and dinner! Tickets must be requested by October 1.
If you are interested in taking part, email dgee@westmont.edu.