Student Success Meet the Peer Coaches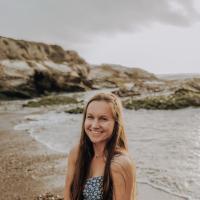 Anneline Breytenbach
I'm a third year Behavioral Neuroscience and Biochemistry double major. Whether I'm running on the track and cross country team, playing beach volleyball, tennis, soccer, hiking, or bodysurfing, you can usually catch me outside enjoying the wonderful SB sunshine! I'm a member of the Trafficking Action Group (TAG) club and a big fan of my church Ocean Hills. My South African roots have inspired me to be an ostrich enthusiast and love chatting about cultural backgrounds. I know how hard it can be to balance so many different aspects of life as a college student so I am so pumped to get to share our stories and figure this thing out together!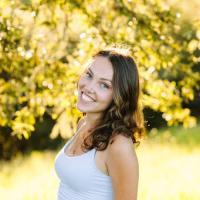 Siena Verdon
Hey friends, I'm Siena Verdon! I am a third-year Chemistry major from Northern California.  I love all things outdoors (especially skiing...), sharks, dogs, good movies with sweet soundtracks, and laughing really, really hard.  I am an active member in the friendship bracelet club (hit me up for some drip) and I've worked as a TA for the Chemistry department here at Westmont.  You might have also seen me rockin' a fanny-pack for the Oceanhills Children's ministry program, where I serve on Sundays.  I'm so stoked to get to know you as your peer coach this year!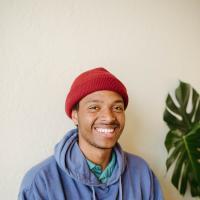 Tobi Oyebade
Hi, I'm Tobi Oyebade a 4th-year Economics and Business major from Jos, Nigeria.  I enjoy making music, writing poetry, cooking Nigerian food, and getting to know people.  At Westmont, I have been involved with the Westmont College Student Association, Black Student Union, and Trailhead summer program.  I also have studied "abroad" in San Francisco and I would love to tell you about my experience!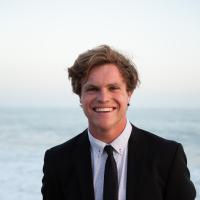 Taylor Stephens
Hello Westmont friends! My name is Taylor Stephens, and I'm a senior History major with an emphasis in secondary education from Dana Point, CA.  I love the beach, surfing, fishing, watching and playing sports, music, hanging out with friends, and game nights! You can also ask me about my obsession with 80s music or my company Chill VIbes!  Here at Westmont, I'm in a Capax Dei group, I'm part of Westmont's FCA, I'm on the men's tennis team, and am an active goer of two churches in Santa Barbara, Christ Presbyterian and Oceanhills.  I'm beyond grateful for this opportunity to serve as your peer coach and look forward to encouraging you and coming alongside you as you navigate your college journey.