Westmont Magazine A Harvest of High Rankings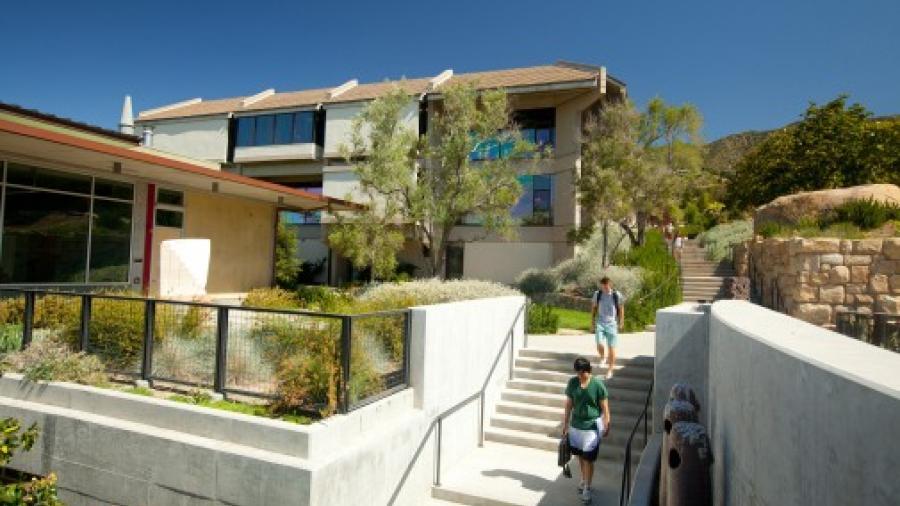 In the Season of College Rankings, Westmont Continues to Earn National Recognition for the Quality of its Academic Program
For the fifth straight year, U.S. News & World Report ranked Westmont among the 100 best liberal arts colleges in the nation, naming it 94th among 248 leading institutions. Westmont also earned top spots in Kiplinger's Personal Finance and the Princeton Review.
"These rankings reflect Westmont's commitment to being one of the country's most selective and academically challenging colleges in the country," says President Gayle D. Beebe.
U.S. News & World Report's "America's Best Colleges 2014 Edition"
Only eight other liberal arts colleges in California appear in the U.S News & World Report's top 100: Pomona (4th), Claremont McKenna (9th), Harvey Mudd (16th), Scripps (25th), Occidental (41st), Pitzer (35th) and Thomas Aquinas (61st) Colleges. Soka University of America, which was reclassified in 2010, ranked 41st.
Westmont is just one of two liberal arts colleges among the Council for Christian Colleges & Universities in the top 100 and the only one in California listed in the first tier.
In 2014, Westmont's overall score rose slightly, making improvements in average freshman retention rate and the actual 2012 graduation rate. Westmont's SAT scores for the 75th percentile rose to 1310 and the number of freshman in the top 10 percent of their high school class jumped five percent.
Kiplinger's Personal Finance
Kiplinger's Personal Finance lists Westmont among the top 100 liberal arts colleges in its annual ranking. The report, which named Westmont No. 83, features colleges that provide high-quality academics at a reasonable cost.
Westmont is one of eight liberal arts colleges in California and the only California member of the Council for Christian Colleges & Universities to make the list.
Westmont scored well in several attributes that parents and students seek in higher education, including small class sizes, a good freshman-retention rate, and a high four-year graduation rate.
"Although private colleges generally carry higher sticker prices than in-state public schools, they can actually be more affordable because of their generous financial aid," says Silvio Vazquez, Westmont dean of admission. "Eighty-five percent of Westmont students receive financial aid, and 76 percent of them graduate in four years, while the national six-year graduation rate is only 57 percent. This translates to a lower cost in the long run, on-time graduation and the ability to begin their careers or graduate school right away."
Princeton Review's "2014 Best Colleges: Region by Region"
Westmont ranks among the best colleges in the west in Princeton Review's 2014 report. The educational services company named 124 colleges in 15 western states (41 in California) in this list. Nationwide, Princeton Review included 643 institu-tions—25 percent of U.S. four-year colleges—in four regions. Two major factors influenced the rankings: excellent academic programs and reports by students about their campus experiences.
Westmont received ratings of 91 out of 99 in both academics and quality of life. Students described Westmont as a "Christ-centered" bastion of the liberal arts that "provides a phenomenal education" and "a spiritually nurturing environment." They noted that "very personable" faculty members "take a genuine interest not only in the academic well-being of their students, but also their personal, relational, and spiritual lives."
Princeton Review recommends these schools as the best institutions to attend. "From several hundred schools in each region, we winnowed our list based on institutional data we collected directly from the schools, our visits to schools over the years, and the opinions of our staff, plus college counselors and advisers whose recommendations we invite," says Robert Franek, senior vice president and publisher of Princeton Review.