Westmont Magazine The Latest New Spaces on Campus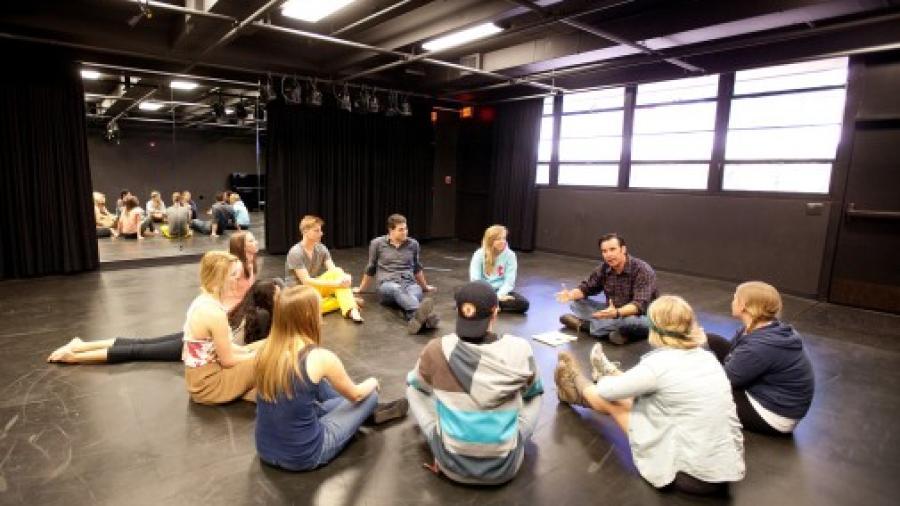 The black-box theater in Porter Hall.

Redesigning Porter Hall and Hubbard Hall Has Benefitted the Theatre Arts, Biology and Kinesiology Departments.
When construction of Adams Center and Winter Hall ended in 2010, renovations of older facilities began. The Music Building emerged from the former Art Center in 2011, and the latest work has transformed Porter Hall and Hubbard Hall.
The theater arts department now occupies its own building: Porter Hall. Reconfiguring two classrooms and former music offices yielded a black-box theater, a seminar room and storage space for props and costumes. For the first time, the department enjoys exclusive use of Porter Theatre for productions and theater classes.
"The renovations have created a learning environment for our students, transforming their experience," says Professor Mitchell Thomas, who chairs the department. "The black-box theater provides a dedicated rehearsal space, so we can build larger sets for main-stage productions like 'Animal Farm' without disrupting rehearsals. The building now feels like a theater complex. During performances of 'Animal Farm,' I saw dancers working out in the black box and students studying in the seminar room."
The black-box theater features a sprung-wood, Harlequin floor safe for dancers and actors. With its theatrical lighting, mirrors and drapes, the facility can host smaller, more intimate performances like one-person shows in addition to daily rehearsals and theater classes.
Once divided into a series of small practice studios, Hubbard Hall now contains two rooms: a research lab for biology faculty and a teaching lab for biology and kinesiology classes. The redesign included gutting the building, adding a door on the south side, and installing new plumbing, electricity and insulation. The outward appearance of the facility, built in 1957, remains unchanged.