Westmont Magazine Testing Radiation Treatments for Cancer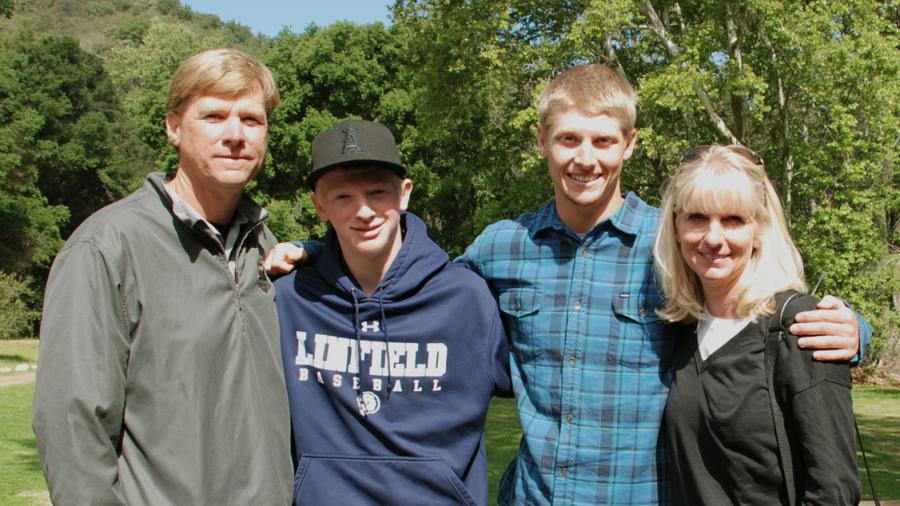 A specialist in the narrow field of radiation oncology, David Bush '86 treats cancer patients from around the country. He works as a physician and professor at Loma Linda University Medical Center in Loma Linda, Calif., which has pioneered the promising technology of proton radiation therapy. He contributes valuable research about this form of treatment, seeking ways to help heal people with cancer.
Radiation oncologists work with most cancers, although some types lend themselves better to this form of treatment. David's group includes 11 physicians, each with a specialty such as pediatrics or the brain. David sees all the patients at Loma Linda with lung cancer, and he assists with clinical trials for lung, liver and breast cancer. His department runs as many 10 active trials at a time.
Devoting about half his time to seeing cancer patients at the Loma Linda clinic, David gets to know these people well. Some have just received a diagnosis and are beginning treatment. Others have completed their therapy and are returning for a check-up as part of a trial. David's research involves tracking these patients over time to gauge the effectiveness of their treatment.
"In general, lung cancer is difficult to cure," he says. "If you catch it early, outcomes are reasonably good. But we don't catch many early as small tumors in the lung have no symptoms. Simple chest X-rays aren't effective at detecting lung cancer, so there is no active screening program for it. CAT scans can find more lung cancers at an early stage, but they're expensive.
"Loma Linda was the first place to develop proton radiation treatment for cancer therapy in a hospital," he says. "It allows us to focus the radiation to a discrete area better than standard radiation and causes less peripheral damage. It's the mainstay of our research and mission to exploit this therapy; it has a lot of promise and good results. Centers at major hospitals are beginning to open across the country to use it. It's controversial because the big, complicated machines are expensive to build and install. Cost is a big issue. But we think we have good evidence that it's better treatment."
David majored in physics and biology, so radiation oncology fits his background well. Attending Loma Linda exposed him to proton radiation, shaping his career. "It's stimulating work to create something new that is good and might help somebody," he says. "It keeps you going." He also teaches medical residents in radiation oncology. "Training young people to do their job well is satisfying," he says. "I like the combination of things I do. One day, I'm in the clinic, another I'm with residents or analyzing data and writing a paper."
David followed his siblings to Westmont. Kevin '81 practices law in San Diego, and Kristen Bush Brewer '83 teaches at Valley Christian High School in Cerritos, Calif. Greg '92 is an emergency room doctor in Long Beach. David's wife, Vicki, attended Westmont for a year and met David before graduating from Washington State with a degree in interior design.David gets together regularly with friends he met at Westmont.
The Bushes' son Alex '16 pitches for the Warrior baseball team and takes pre-med courses; his brother, Taylor, is still in high school. Alex lives in the same dorm as his father did, and David says visiting campus is like a flashback."Those were the four funnest years of my life," he says. "Westmont had a big impact on how my life turned out."