Westmont Magazine The Westmont Fund Is All About Students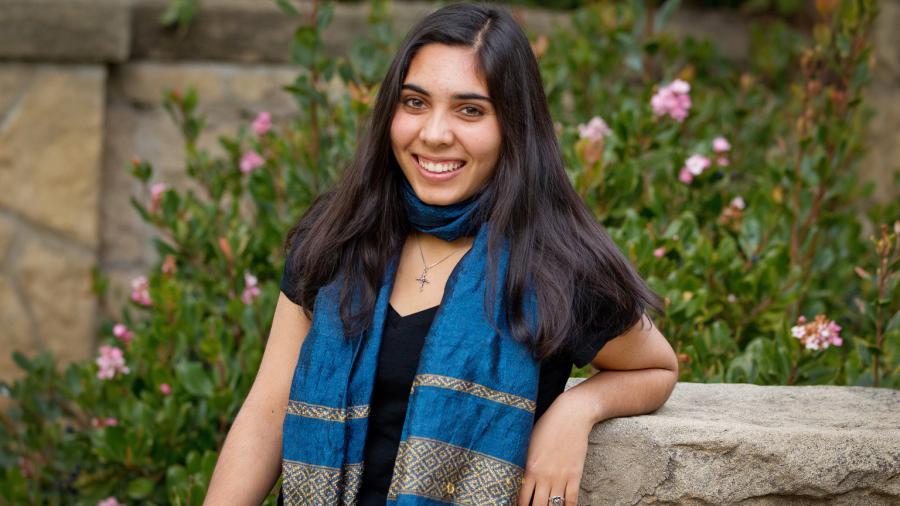 Megan Donnelly '15 searched for a college that took both aspects of her life seriously: her faith and her intellect. "So many schools seemed focused on one or the other," says the high school valedictorian. Westmont offered the integration of faith and education she desired, and scholarships provided the resources she needed to enroll. Megan earned a President's Scholarship for academic merit and received an Intercultural Scholarship; her mother immigrated from Sri Lanka and her father from the Philippines. A first-year student, Megan intends to major in both biology and English, but she's uncertain about potential careers. "I know what I like to study, but not what I like to do," she says. The diversity she discovered on campus has surprised her. "I've heard many different viewpoints," she says. "People are liberal and conservative politically, and they come from different denominations, ranging from Greek Orthodox to Friends to Baptist." Megan felt awkward arriving as a new student, but the returning students treated her like an equal. "No one puts you down," she says. She appreciates section meetings in Page where students talk about their faith. "It's amazing what people have gone through and encouraging to learn how God is working in their lives." A cross country athlete in high school, Megan is training for a marathon—and she's prepared to go the distance in her education.
Your gifts to the Westmont Fund give scholars like Megan the opportunity to make a positive impact in our world for God's Kingdom. Go to www.westmont.edu/giving to donate and meet other students. Read more at westmontimpact.org.
The Westmont Fund: Expanding the ministry of Westmont