Westmont Magazine Westmont Recognized for Excellent Service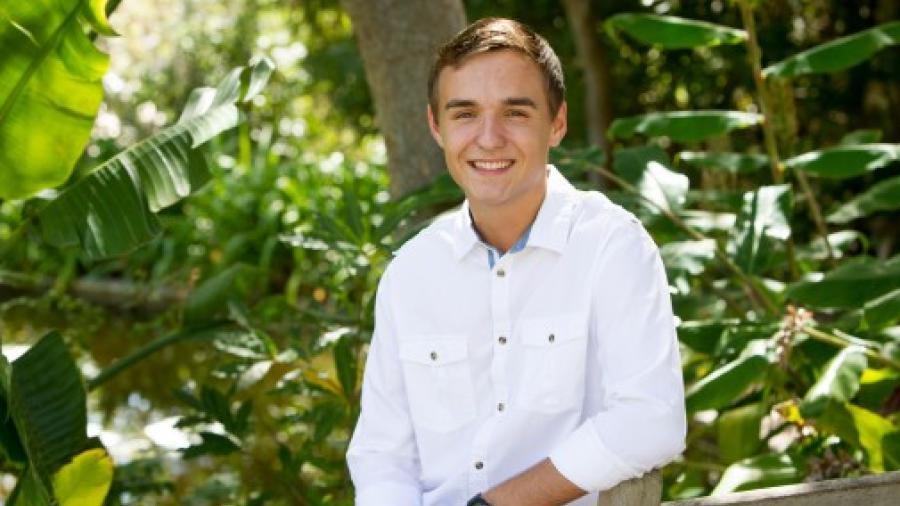 South Coast Business and Technology Awards Honor Westmont for Excellence in Service in the Local Community
Westmont received the Excellence in Service award at the annual South Coast Business and Technology Awards in Santa Barbara in June. An audience of more than 700 people honored five local businesses, organizations and individuals demonstrating "extraordinary commitment to the economic vitality of the south coast of Santa Barbara."
In the past 19 years, the event has raised nearly $1.5 million for scholarships given to local students studying business and technology at Westmont, Santa Barbara City College and UC Santa Barbara.
President Gayle D. Beebe accepted the Excellence in Service award. He described the many "businesses" on campus involved in providing a "dynamic educational enterprise": a hotel, a food service, a symphony orchestra, a health clinic, an accounting firm, a career planning and placement center, and a landscaping and construction business, among many others. Beebe estimated that Westmont's economic impact on the Santa Barbara area ranges from $175 to $280 million. Westmont alumni work for nearly 600 local companies, organizations and educational enterprises.
"But a college is more than a business, and it should be measured by more than just economic impact," Beebe said. "We know of countless ways that Westmont administrators, faculty and students serve in our community, contributing more than 300,000 volunteer hours each year to local organizations.
"We work so hard to make life in Santa Barbara better, and we are so pleased to be able to do it alongside so many distinguished and accomplished organizations and companies."
Westmont senior Filipp Kozachuk, one of the scholarship recipients, spoke at the event. An economic and business major interested in entrepreneurship, he has interned with a local company and plans to earn an MBA. For a class during the fall semester, he developed a business plan for a product that uses wireless technology to back up photos from a digital camera. Born in Ukraine, he came to Santa Barbara with his family as a toddler and speaks fluent Russian. He has also received academic and music scholarships from Westmont.