New Student Experience New Student Retreat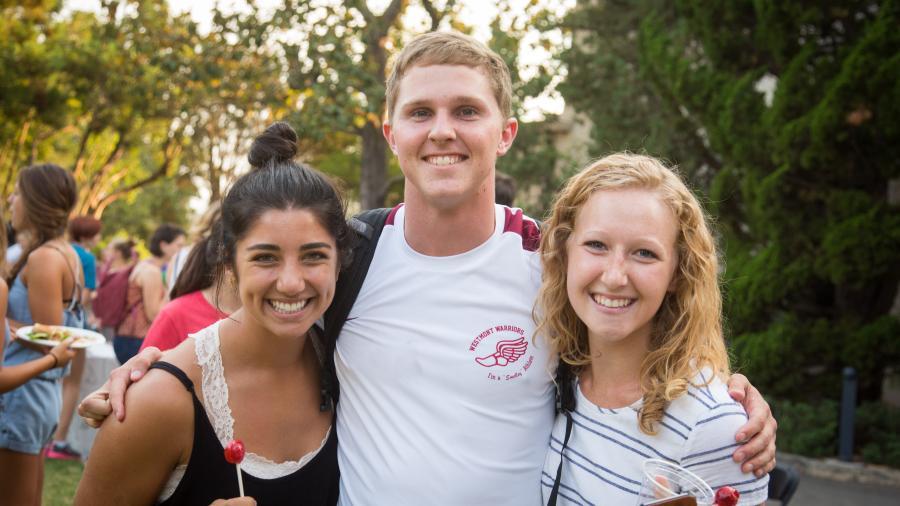 The New Student Retreat invites students to connect with one another while enjoying games and activities and provides space to consider how to grow in one's faith in college.
Complete with plenty of recreation time including swimming, zip line, climbing wall, ultimate frisbee, s'mores, and bonfires, friendships and great memories are sure to be made! We encourage all new Westmont students to attend. 
Where: Forest Home Ojai
When: Friday, September 9th - Saturday, September 10th, 2022
Cost: $75 - once paid, the cost is non-refundable
Register: Registration is Closed. 
Retreat Theme: Ephesians 3:17 "So that Christ may dwell in your hearts through faith"
 
Purpose of the Retreat: The New Student Retreat is intentionally designed early in the fall semester to help new students:
Build relationships
Deepen connections to the Westmont community
Consider how to grow in one's faith in college
For more information, contact Orientation at orientation@westmont.edu or at (805)-565-6125. 
What to Pack:
Athletic shoes (for climbing wall, zip lines, basketball, volleyball, disc golf, human foosball, tetherball, etc.)
Bible, pen, notebook
Flashlight
Normal clothing needs
Swimsuit (for women: one piece swimsuit or two piece covered by a dark shirt)
Pillow
Sleeping bag OR sheets and a blanket
Hat, sunscreen, sunglasses, bug spray (if bugs are attracted to you)
Toiletries (FYI- there are some showers)
Towel
Water bottle
Sweatshirt or jacket (gets cold at night)
Cards or games (optional)