Westmont's writing center Writers' Corner
We have limited appointments during Mayterm—make yours today! Please click the appointment link above for details.
Writers' Corner, Westmont's writing center, is a creative space where student writers can find friendly "test readers" as they develop projects for professors, employers, and others. Tutors coach and collaborate with peers as they mature into more skillful and confident writers.  All tutorials are free of charge. Tutors are available 5 days a week (Sunday through Thursday), excluding the first week of classes, college holidays, and Finals Week.
In-person tutoring is available during the academic year in the main writing center (Voskuyl Library 215).
Online tutoring is available by request. Online tutorials are hosted via our WCOnline website and include audio/video and text/chat tools.
Helpful Links
Tutoring vs. Proofreading, or What Does it Mean that Tutors Don't Proofread?
Writers' Corner Policies and Procedures
Westmont College Academic Integrity Policy
For Faculty: Assignment Adoption Request Form
Questions? Contact the writing center director.
Our tutors are skilled writers who are nominated and trained by faculty. They are happy to assist peers with a range of writing concerns:
Genres of writing (understanding assignment prompts)
Invention (getting started)
Arrangement (getting organized)
Thesis statements
Paragraph development and structure 
Integrating sources
Common citation styles (MLA, APA, and Chicago/Turabian
Sentence style (grammar, mechanics, etc.)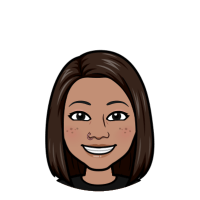 Rebekah Aldea-Cruz
Coming to Westmont, as an English major, was a scary step in the life of Rebekah Aldea-Cruz. As a non-traditional student 10 years past her high school graduation date, returning to college meant leaving behind her 700-book personal library and career in nonprofit administration, and the predictable. However, she has never enjoyed a book where the protagonist didn't leave on some timely adventure, battle the unknown, and have to fight for her future. She promises to fight bravely by your side to defeat writer's block and nurture the words that hide in the shadows. The first step is always scary, but she knows each of you is brave enough to take it. 
Areas of Study: English, Philosophy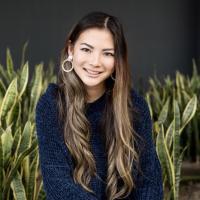 Rebecca Li
Rebecca Li firmly believes that life as we know it is woven from the tenacious fabric of words and music. For this reason, she is majoring in English and minoring in Music. Rebecca grew up in the traffic-swamped region that is Orange County, CA. Consequently, she has absorbed an abnormal amount of albums in their entirety while sipping boba and waiting at red lights. 
 
Areas of Study: English (pre-law), Music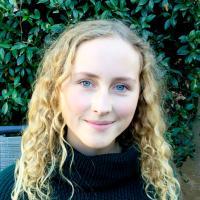 Lillian Robinson
Lillian Robinson is a Biology major and Writing minor with a penchant for tree climbing, a troubling dependency on caffeine, and a deep and undying regret that she wasn't born 'cross the pond, where her random impulses to use a British accent would seem less out of place. Today, Lillian strives to live by Bill Watterson's timeless words of wisdom: "if your knees aren't green by the end of the day, you ought to seriously reexamine your life." What else should you know about her? She supposes little bios like this usually include where the subject is from. She decides to be a slave to convention and inform the reader that she was born in San Diego, California, but she spent the bulk of her childhood abroad. There, she discovered that for all her love of California landscapes, the topography she most appreciates is typeset. To her, home feels like the undulating hills and bibliosmia-scented valleys between book covers. She has only recently acquired her dual citizenship, but now enjoys traveling freely between countries both real and imagined. (Though she has more than once had to deal with the hassle of accidentally setting off the detector alarm at the Library customs.) Anything else? Oh yes, she talks in the third person even when not restricted by a "bio" format.
Areas of Study: Biology, Writing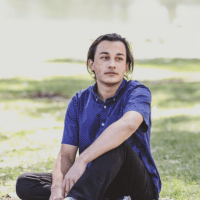 Jacob Siaki
Jacob Siaki is a Philosophy and Psychology double major whose interest in written words goes back to when he memorized, "Goodnight, Moon" at about two years old, and would "read" it out loud while turning the pages at appropriate times. Not only does he write papers for classes, he also writes on his own time, creatively--and sometimes even enjoys it. Some other pastimes of his include long romantic walks from his room to the library, and forgetting he poured a cup of tea until it's too cold to drink. His father comes from Middle Earth (people call it New Zealand, and having been there, Jacob knows that dragons are real), and Jacob is following in both his parents' footsteps as a Westmont student. Jacob's writing experience ranges from a story about a detective named Andrew Beneral when he was seven, to a research paper last spring about nuclear radiation in the South Pacific. He hopes he can at least provide a helpful set of eyes to look over someone else's writing, and at most help them win a PROSE award. He looks forward to working with other Westmont students on their academic projects!

Areas of study: Philosophy, Psychology