Program Review Program Review Committee
Current members for the 2023-2024 academic year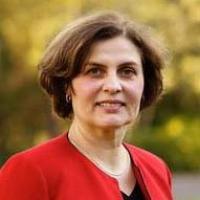 Tatiana Nazarenko – Dean of Curriculum and Educational Effectiveness (Chair)
Dr. Nazarenko joined Westmont College in 2010. She chairs the Program Review Committee and works with academic and co-curriculum departments on issues pertaining to curriculum development and assessment. She also serves on the Academic Senate and AS Review Committee, General Education Committee, WSCUC Steering Committee, the President's Council, and the College's Strategic Planning Committee. Her research interests include assessment and enhancement of student learning in various educational contexts.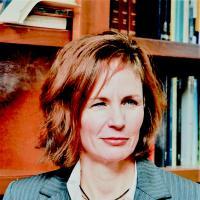 Sandra Richter - Professor of Religious Studies (Humanities, Spring 2024)
Dr. Sandra Richter is the Robert H. Gundry Chair of Biblical Studies at Westmont College. Richter earned her PhD from Harvard University's Near Eastern Languages and Civilizations Department and her MA in Theological Studies from Gordon-Conwell Theological Seminary. She has taught at Asbury Theological Seminary in Wilmore, Wesley Biblical Seminary in Jackson, MS and Wheaton College in Wheaton, IL. Due to her passion for the "real space and time" of the biblical test, she has spent many of those years directing Israel Studies program focused on historical geography and field archaeology.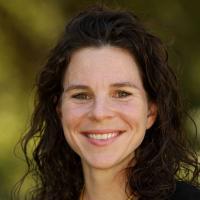 Angela D'Amour – Dean of Student Engagement (Student Life)
Dr. Angela D'Amour has served in Student Life leadership since 2007. She oversees student organization advising, orientation and the first-year experience, and coordinates student life assessment efforts. She also instructs a first-year seminar and the zero credit serving society general education requirement. Angela is a Westmont 2001 alumna (BS) and she has her Ph.D. in Education from UCSB.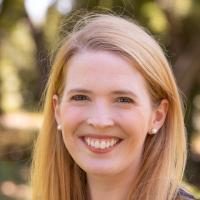 Carolyn Mitten - Assistant Professor of Education, Department Chair
Dr. Carolyn Mitten felt God's call to teach as a summer camp counselor during college and quickly added teaching certification to her mathematics degree at Messiah College.  She then taught mathematics in public secondary schools in her home state of Pennsylvania for five years. Mitten earned her Ph.D. at the University of Florida where she specialized in Curriculum and Instruction with an emphasis on Mathematics Education.  Over the past seven years, she has taught undergraduate and graduate courses in K-12 education across multiple institutions. While her primary focus has been fostering conceptual understanding and appreciation for the teaching of mathematics. Her recent scholarship has focused on preparing teachers to be compassionate assessors through the use of formative assessment that engages and supports all learners.
Tim Loomer – Director of Research, Planning, and Implementation
Dr. Loomer joined Westmont in 2020 after working in both private and public Preschool - 12th grade education for twenty-five years. A one time math teacher who holds a masters degree in Statistics, he enjoys using data to provide insights into the practice of education. He prefers a data informed decision making processes and so laughed after reading the Deming statement, "In God we trust, all others bring data."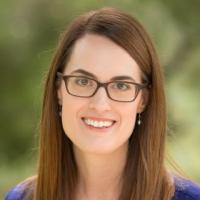 Rebecca McNamara - Assistant Professor of English
Dr.McNamara has studied, researched, and taught medieval literature around the globe, from Waco to Oxford and Sydney to Los Angeles. After a decade abroad in England and Australia, this native Texan is delighted to join the English Faculty at Westmont and to make Southern California home. Besides researching difficult questions (how do we find out about emotions in the medieval past?), Rebecca enjoys continuing to learn more about literature with her students and mentoring them along the way. Some of her most valued time with students was spent providing pastoral care for undergraduates and graduates as the Junior Dean of Exeter College at the University of Oxford. Rebecca is grateful for the experiences she has had working on multiple continents and the interesting people she has met (especially her husband, James).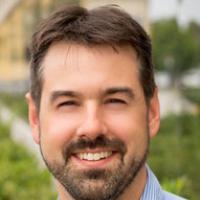 Steve Rogers – Professor of Psychology (Natural and Behavioral Sciences, Spring 2024)
Dr. Rogers earned his doctorate in clinical psychology from Fuller Theological Seminary and completed a postdoctoral fellowship in the neurology of aging at UCLA. He is a clinical psychologist and has a private practice specializing in psychotherapy with adults and adolescents. He also serves as a clinical neuropsychologist with the Link Neuroscience Institute at St. John's Hospital. His research interests focus on the neuropsychology of aging, dementia, and spirituality. He joined the faculty in 2006.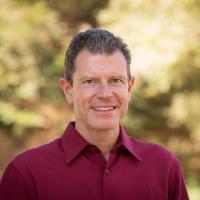 Bob Haring-Kaye – Professor of Physics (Natural and Behavioral Sciences, Spring 2024)
Dr. Haring-Kaye earned his bachelor's and master's degrees at Florida State University before completing doctorate there in nuclear physics. His primary research interests focus on the structure of atomic nuclei at the limits of spin and binding deduced from gamma-ray spectroscopy, and he thoroughly enjoys involving undergraduates in that research. He has been a principal or co-principal investigator on four National Science Foundation grants, the last two focused on cultivating research experiences for undergraduates. He joined the Westmont faculty in August 2020 and specializes in teaching physics laboratory courses at all levels. 
Diane Ziliotto – Special Collections Librarian
Diane Ziliotto is the Special Collections Librarian at Westmont College. Since 2008, she has also served as the College Archivist. In addition to these duties, she performs traditional academic librarian tasks including research help, bibliographic instruction, and collection development. She is currently the liaison librarian to the following departments: Sociology and Anthropology, Theatre Arts, Modern Languages, and English.
Julian Paley - Assessment Management System Coordinator and Data Analysis
Julian Paley joined Westmont College in 2023 after graduating from Vanguard University with a Bachelor of Arts in Communication, with an Emphasis Technology and Emerging Media, and a minor in Business Marketing. He currently assists in designing assessment projects, data collection, and report preparation. He also helps assist academic and co-curricular departments in preparing data for their seven-year program review reports.