Fall 2024 Westmont's England Semester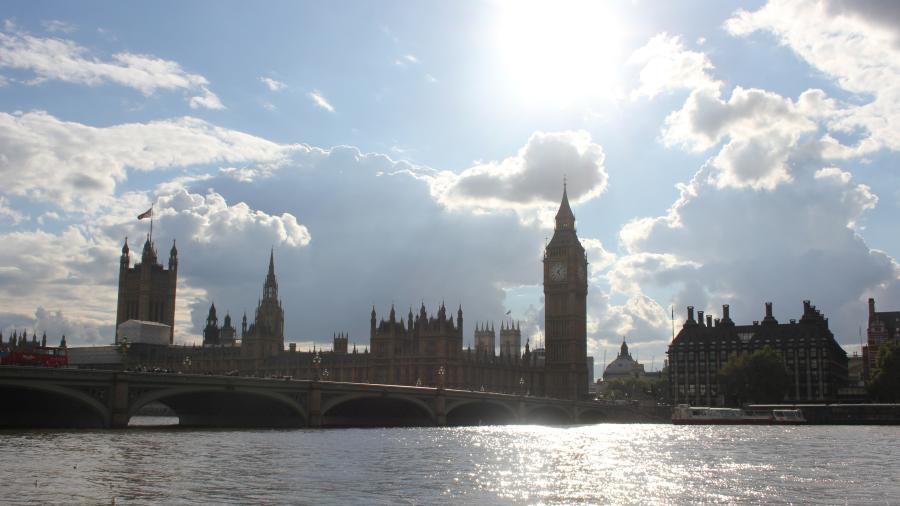 Literature and theatre come alive in the British Isles
Discover the terrain where literature in English was written and plays were performed. And, though the name is England Semester, be ready to explore beyond England to Scotland, Northern Ireland, and the Republic of Ireland. England Semester brings together a community of Westmont students enlivened by new experiences, passionate about language, literature, and performance, and eager to broaden their cultural horizons. Learning on England Semester takes place in the context of pilgrimage—a journey to sites of literary and historical significance that shaped writers of British poetry, prose, and drama. And on England Semester, you also will be shaped—by an experiential learning environment that embraces the whole person. Come expecting your relationships to be transformed: your relationships with your friends, with the written word, and with the Word made flesh. Come expecting to know and be known anew.
We begin with a week of orientation and theatre-going at the Edinburgh Festival Fringe– the world's largest performance arts festival. We'll then continue our thread of drama and dive into literature and culture in earnest as we make our way down to York and then to Oxford. We'll spend two weeks amongst Oxford's dreaming spires, at one of the oldest continuous sites of higher education in the world, and we'll also stay in Cambridge, another center of literary learning and cultural production. We then go to London, where we'll spend the first of three two-week stints in England's vibrant capital city, attending plays and visiting sites of literary, cultural, and religious interest. At Stratford-Upon-Avon, we'll see Shakespeare performed in his hometown, then we're back in London for another stint, before heading up to Chester–home to Roman ruins and Tudor shopfronts– traversing the top of Wales, and ferrying across the sea to Dublin, Ireland. We'll pop over to Galway to see Ireland's green interior and its beautiful west coast, then head up to Northern Ireland for two weeks in Rostrevor to stay at a family-owned set of holiday cottages that have served as a place of learning, rest, and renewal for Westmont students for decades. We'll close out the semester with a final two weeks in London, digging deeply into this city that remains at the heart of Britain's literary and dramatic culture. 
England Semester is open to any students (regardless of major) interested in studying literature and theatre. Upper- and lower-division English and Theatre Arts credits are offered. See the course descriptions below for how these courses fulfill many of the General Education requirements for all students as well as requirements for English majors and minors, Theatre Studies majors and minors, and Writing minors. 
We are looking forward to launching

England Semester Fall 2024

led by

Dr. Rebecca McNamara

and

Dr. John Blondell

.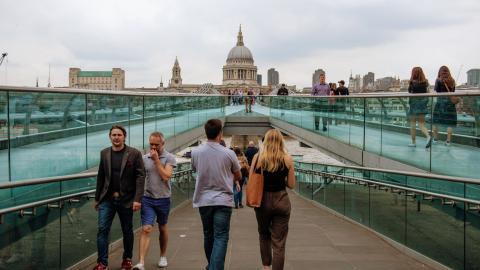 London
One of the world's great cities, London offers up an extraordinarily diverse array of people and experiences. Jostle with the groundlings at Shakespeare's Globe, consider the complicated legacy of imperialism in the treasures of the British Museum, or trace many of the routes of Dickensian characters through the city he loved.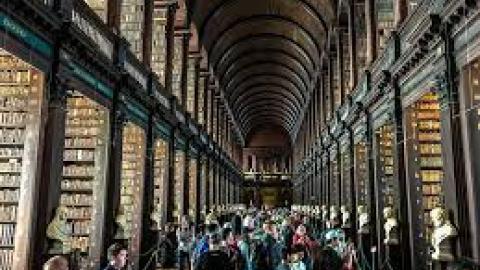 Dublin
The Republic of Ireland's capital city. We will walk in the footsteps of poets from W.B. Yeats to Eavan Boland, and consider the complicated history of the connections between Ireland and the UK in the light of postcolonial questions of literature and culture.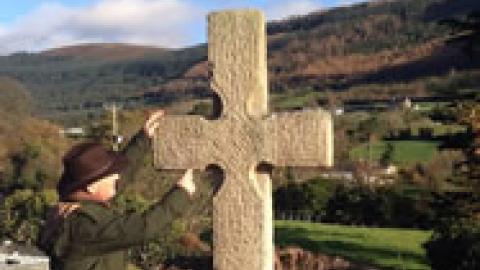 Rostrevor, Northern Ireland
In this bucolic setting dotted by small cottages, we will breathe in the air of the Irish countryside and learn more about Ireland's Catholic heritage and the work of religious reconciliation. We'll hear music (and maybe make it), listen to Irish storytelling, pray together with Irish Christians, and travel throughout the island from our cottage homes.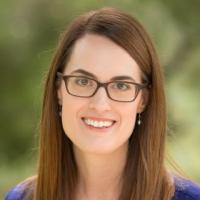 Professor Rebecca McNamara
Dr.McNamara has studied, researched, and taught medieval literature around the globe, from Waco to Oxford and Sydney to Los Angeles. After a decade abroad in England and Australia, this native Texan is delighted to join the English Faculty at Westmont and to make Southern California home. Besides researching difficult questions (how do we find out about emotions in the medieval past?), Rebecca enjoys continuing to learn more about literature with her students and mentoring them along the way. Some of her most valued time with students was spent providing pastoral care for undergraduates and graduates as the Junior Dean of Exeter College at the University of Oxford. Rebecca is grateful for the experiences she has had working on multiple continents and the interesting people she has met (especially her husband, James). Her biggest piece of advice to students is to get to know people and places (and books and writers) that are unfamiliar to you—such changes in perspective will teach you more than you can imagine about yourself, other people, and the world around you.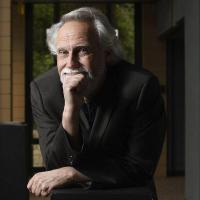 Professor John Blondell
John Blondell is Professor of Theatre Arts, Global Ambassador for the Performing Arts, and Co-Chair of the Theatre Arts Department at Westmont College in Santa Barbara, California; Founding Artistic Director of the Lit Moon Theatre Company and its international extension Lit Moon World; Director of the Lit Moon World Theater Festivals; and Co-founder of the Verona Shakespeare Fringe Festival.  To date, John has directed over 100 productions in the US, Europe, and Eurasia. Recent directing credits include Eurydice for the Gabriel Sundukyan National Academic Drama Theatre in Yerevan, Armenia; Pirej for Lit Moon World in Belche, Macedonia; so now i have confessed for the Verona Shakespeare Fringe Festival; Uncle Vanya for Lit Moon, and Diamond to Dust:  A Flying A Fantasy for Westmont.  His Lit Moon productions have been seen in Macedonia, Albania, Montenegro, Bulgaria, the Czech Republic, Poland, Canada, Scotland, China, Armenia, Georgia, Italy, and on the Network.  International credits include productions for the Tampereen Teatteri in Tampere, Finland; the Bitola (Macedonia) National Theatre (four occasions); the National Theatre of Tirana (Albania); the Russian Drama Theatre of Karaganda Named After Stanislavsky in Karaganda, Kazakhstan; and the aforesaid Sundukyan in Yerevan.  
John's Bitola National Theatre production of Henry VI Part 3 was featured at the 2012 Globe to Globe Festival, presented by Shakespeare's Globe London, and his Westmont College Production of The Pirates of Penzance received three national awards, including "Distinguished Production of a Musical," and "Distinguished Director of a Musical," from the Kennedy Center in Washington, D.C.  John is the recipient of 13 Independent Theatre Awards for excellence in Directing, the 2003 Faculty Research Award from Westmont College, and in 2013 was named Teacher of the Year in the Humanities at Westmont. In 2009, the Santa Barbara Independent named John a "Local Hero" for his "tireless devotion" to the international theatre community.  In the summer and fall of 2023, John will direct Uncle Vanya for Lit Moon; the Macedonian novel Pirej in and around Bitola, North Macedonia; Richard III for Prague Shakespeare; Hamlet for the Compania de Teatru Aradi Kamaraszinhaz in Arad, Romania; and The Three Sisters for the Russian Drama Theatre of Karaganda Named After Stanislavsky in Karaganda, Kazakhstan.  John also helped curate the 2023 Verona Shakespeare Fringe Festival, which he co-founded in 2021.  He will return to Westmont in the spring of 2024 with a production of Shakespeare's Romeo and Juliet at the Community Arts Workshop in Downtown Santa Barbara.
Program Costs
Westmont tuition, room and board, a program fee not to exceed $2500, and round trip airfare. The program cost covers transportation within the British Isles, housing, food, theatre tickets, select admission fees, guest lectures, Q&A sessions with actors, directors, and designers, and other group expenses.
Students are allowed to apply their financial aid awards from the college—both need-based and merit-based awards—toward the program's cost.
Class standing
GPA (minimum 2.3 gpa for eligibility)
Application and essays
Personal and faculty recommendations
Leadership experience
Criteria 
In addition to the general qualifications above, the following are requirements that must be met, with or without reasonable accommodation, in order to complete all essential elements of the program. All participants must be able to:
Participate in regular communal meals based on a local diet and with limited control over food choices. In some locations, be prepared to participate in preparing and cleaning up after these meals.
Tolerate local diet with limited control over food choices in most locations.
Anticipate possible exposure to peanut or other food allergens.
Navigate multiple irregular surfaces and walk up to 10 miles a day, hike up to 5 miles with the group.
Participate in rigorous physical activities for the PEA course including, but not limited to: cycling, paddle sports, horseback riding, hiking.
Be willing and able to travel independently on various forms of public transportation, including international air travel, trains, public buses, and subways.
Navigate carrying personal items including suitcase and/or backpack without assistance.
Anticipate having sufficient emotional wellness to fully participate in the program safely and successfully despite the limited availability of frequent access to psychological services.
Anticipate at least double occupancy accommodations on some if not all locations.
Receive the final dose of the Covid vaccine at least two weeks prior to the commencement of the program. 
For more information about the program, contact OCP@WESTMONT.EDU