Fall Semester 2023 Westmont in Northern Europe
Explore Christ's Call to be Peacemakers
Fall 2023
What does "Blessed are the peacemakers" mean for us today? Join us as we travel to fascinating places and meet remarkable people who have known first-hand the conflicts facing their countries and have been directly involved in peacemaking efforts.
Places
We will visit many places on our journeys, but we settle in for long-term stays in two exciting and beautiful places–Northern Ireland and Berlin, Germany–that have known deep conflict and have made great strides toward healing. 
We'll visit two other locations–London, England and Slovakia–for a week to ten days, just long enough to explore the riches they have to offer, some well known, some nearly unknown.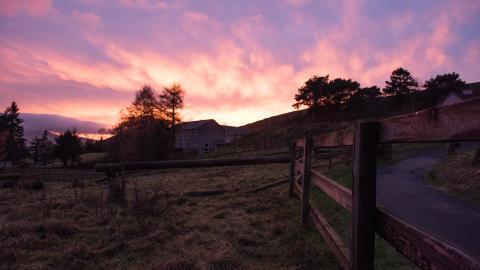 Rostrevor, Northern Ireland
We stay in cottages up the valley from a beautiful seaside village at the base of the Mourne Mountains. In the late 20th Century, Northern Ireland saw three decades of armed conflict over its political identity and future. That violence ended 20 years ago, and since then painstaking efforts have been made to bring reconciliation out of conflict. We'll meet a number of people directly involved with those efforts.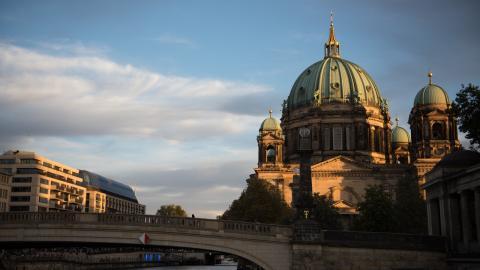 Berlin, Germany
Berlin has known devastating conflict over the past century–two World Wars, and a Cold War that left the city divided by the infamous Berlin Wall. That wall is long gone, and the city has been reborn into a vibrant world capital. Its painful history, and its stunning rebirth make it perfect for exploring conflict and peacemaking. We'll split our time between an apartment complex in the heart of the city, and a stay in a Berlin home with one or two other Westmont students.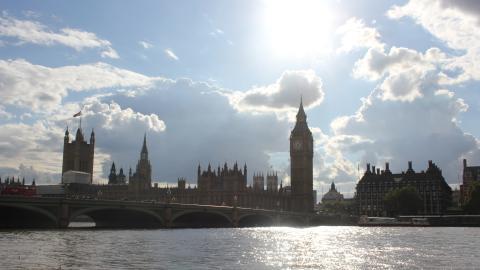 London, England
London has endless tourist attractions, but it also has much to teach about conflict and peacemaking. We'll take a trip out to Coventry, whose cathedral was destroyed in a German bombing raid. That event gave birth to the Community of the Cross of Nails, a Christian organization committed to bringing reconciliation where there has been deep conflict.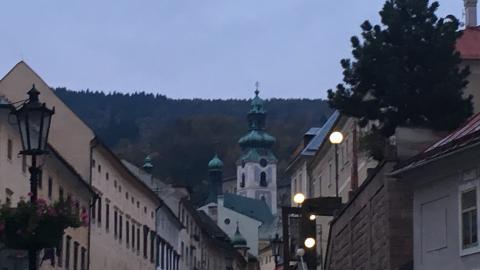 Slovakia
Slovakia is a beautiful and fascinating country, too little known to Americans. During the Cold War it lay behind the Iron Curtain, and very few Americans could travel there. We'll get to know it well, discovering how it navigates the complexities of its socialist past and its democratic present.
Learning
This will be learning like you've never known–active, integrated, and experiential. Every activity and every encounter, from museum visits to shopping for groceries, is an opportunity for learning. 
The courses fulfill seven General Education requirements. Even if you have or will fulfill some of these in other courses, there are plenty to make this program a great way to make progress with your general education program. 
Thinking Globally
Reading Imaginative Literature
Thinking Historically
Philosophical Reflections on Reality, Knowledge, and Value
Foreign Language
Communicating Cross-Culturally
Physical Education (one semester)
Faculty Leaders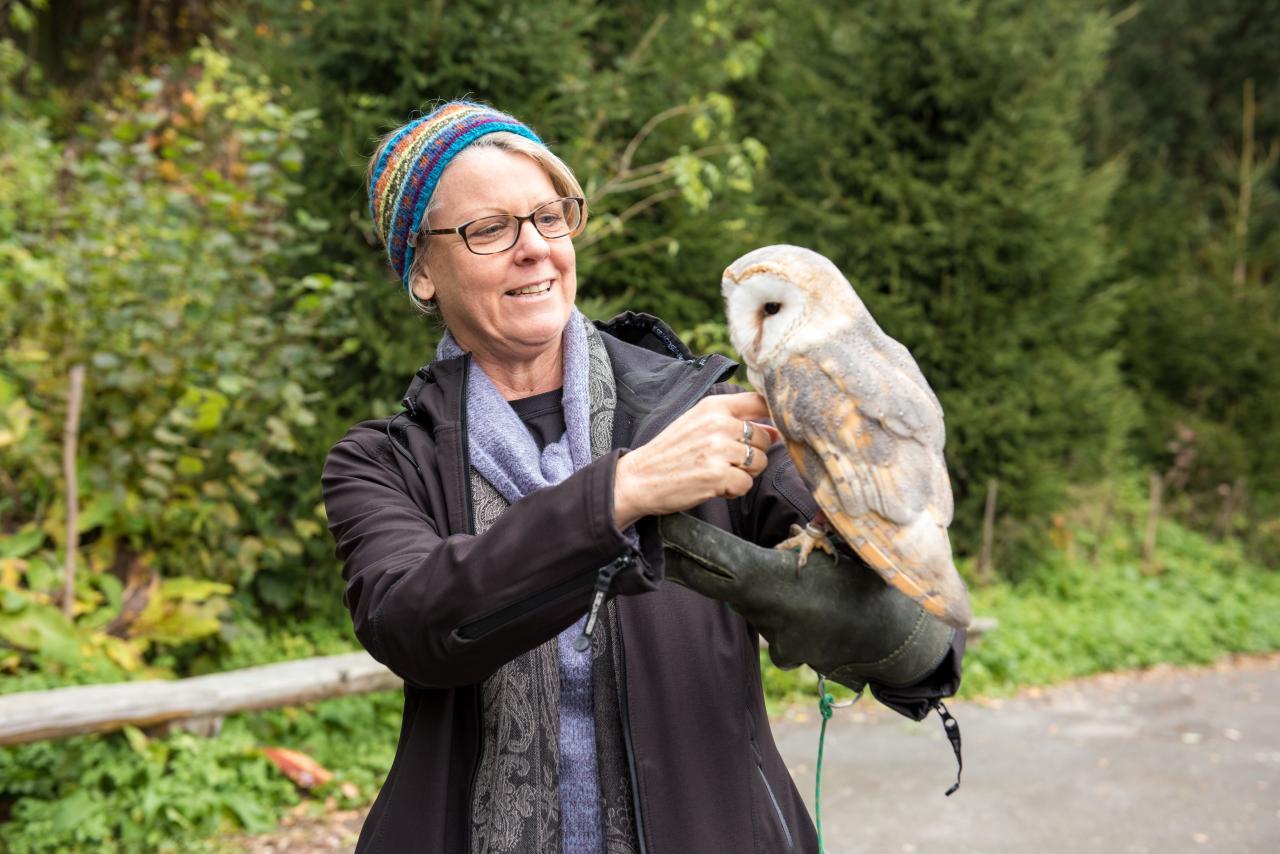 Dr. Cheri Larsen Hoeckley
Dr. Larsen Hoeckley teaches English, and specializes in Victorian literature and women writers. The influx of global voices, especially female voices, into literature in English in the 19th and 20th Centuries has led her to an increasing interest in global literature. She and Dr. Hoeckley have led 12 study-abroad programs together.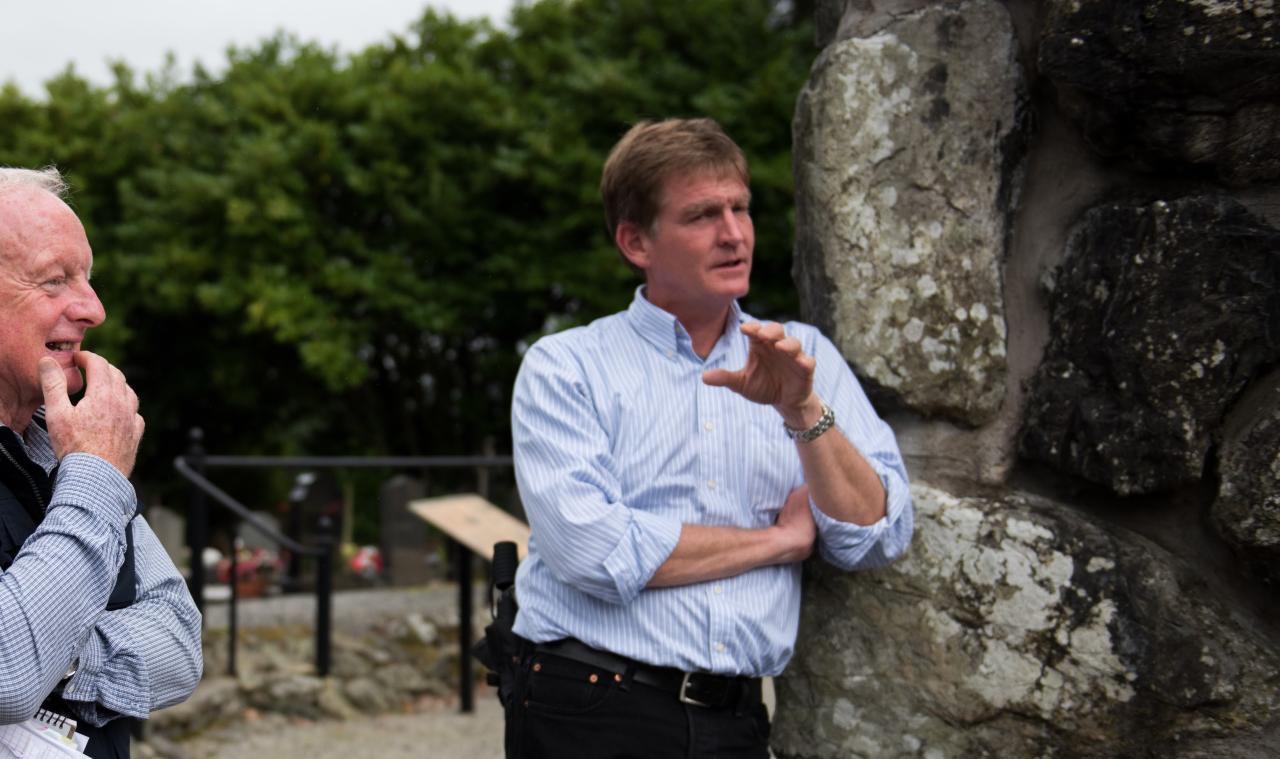 Dr. Christian Hoeckley
Dr. Hoeckley directs the Gaede Institute for the Liberal Arts at Westmont and teaches philosophy. He has interests in philosophy of science and philosophy of religion, but more recently has turned his attention to exploring the possibility of just warfare in both secular and Christian thought. He and Dr. Larsen Hoeckley have led 12 study-abroad programs together.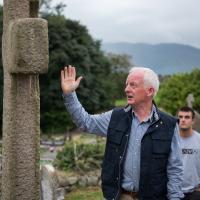 Liam Baxter
Liam loves all things Irish. He'll arrange music nights for us in Rostrevor, and guide us at important local sites.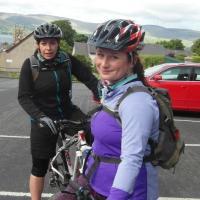 Didi Baxter
Didi takes care of all of our needs at the cottages, and gets us adventuring in the Mourne Mountains. She's an animal on a mountain bike.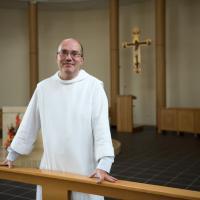 The Brothers of the Monastery of the Holy Cross
Our nearest neighbor in Rostrevor is a community of Benedictine monks working for reconciliation between communities in conflict in Northern Ireland. Brother Thierry and his fellow monks have come to be beloved of hundreds of Westmont students over the years.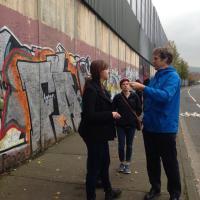 Dr. Duncan Morrow
Duncan is a professor of politics at the University of Ulster, and is one of the leading experts on the Northern Ireland Peace Process. His understanding of peacemaking is deeply shaped by the Gospel.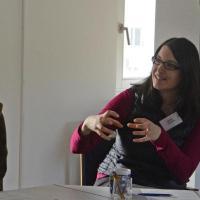 Dr. Bianca Dümling
Bianca is trained in sociology and theology. During our stay in Germany, she introduces us to the complexities of multicultural Berlin.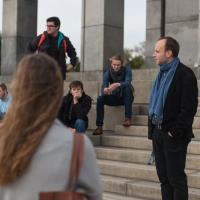 Dr. Juraj Majo
Juraj is a professor of human geography in Bratislava, Slovakia. He guides us with unmatched kindness and humor during our time in Slovakia.
Spiritual Life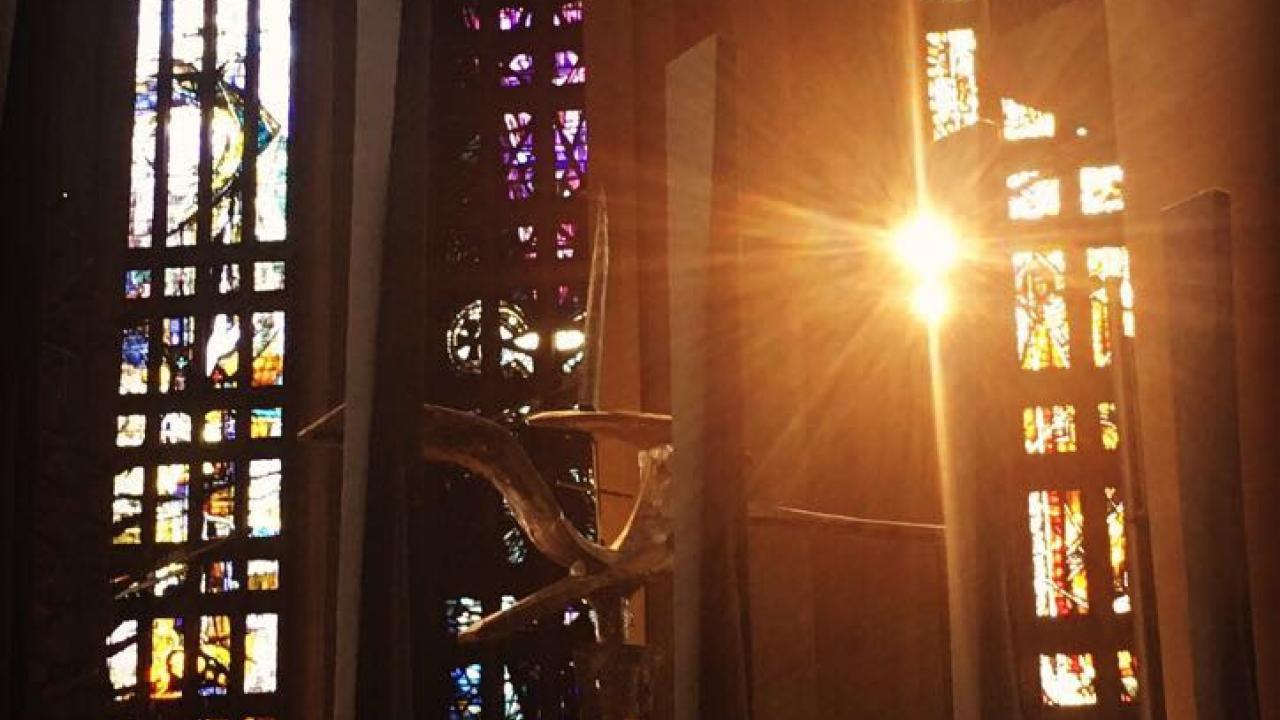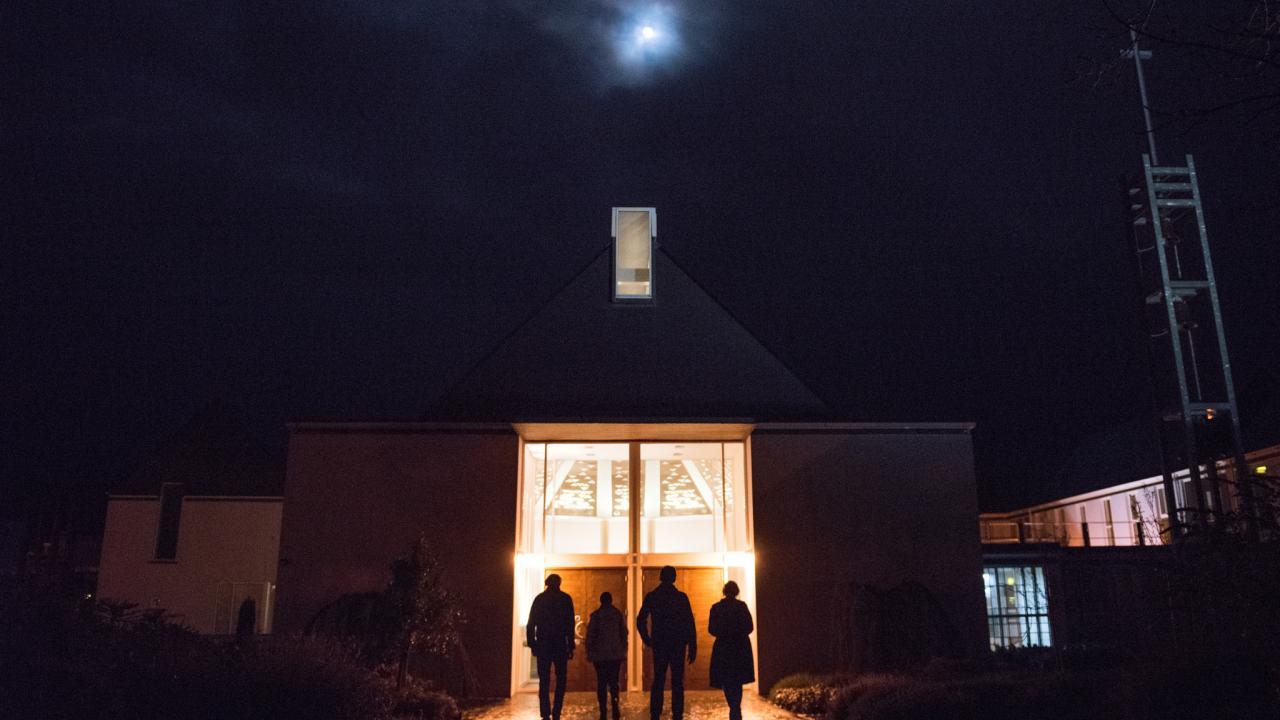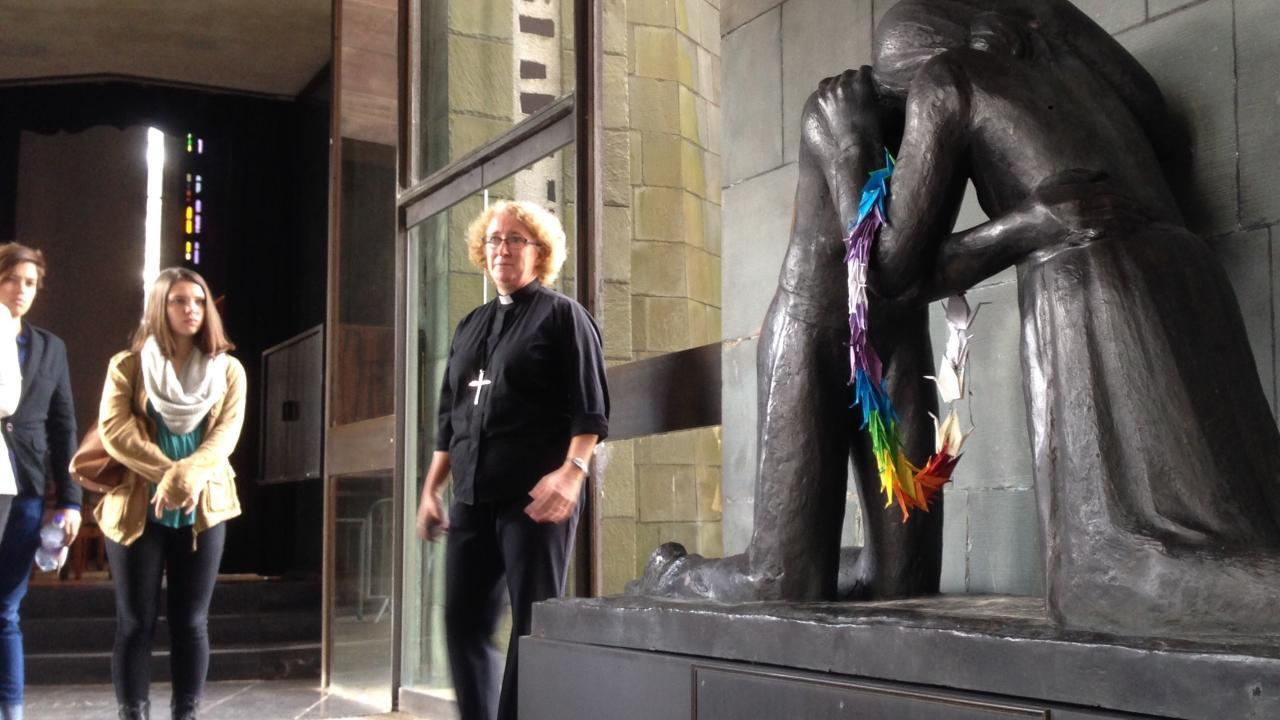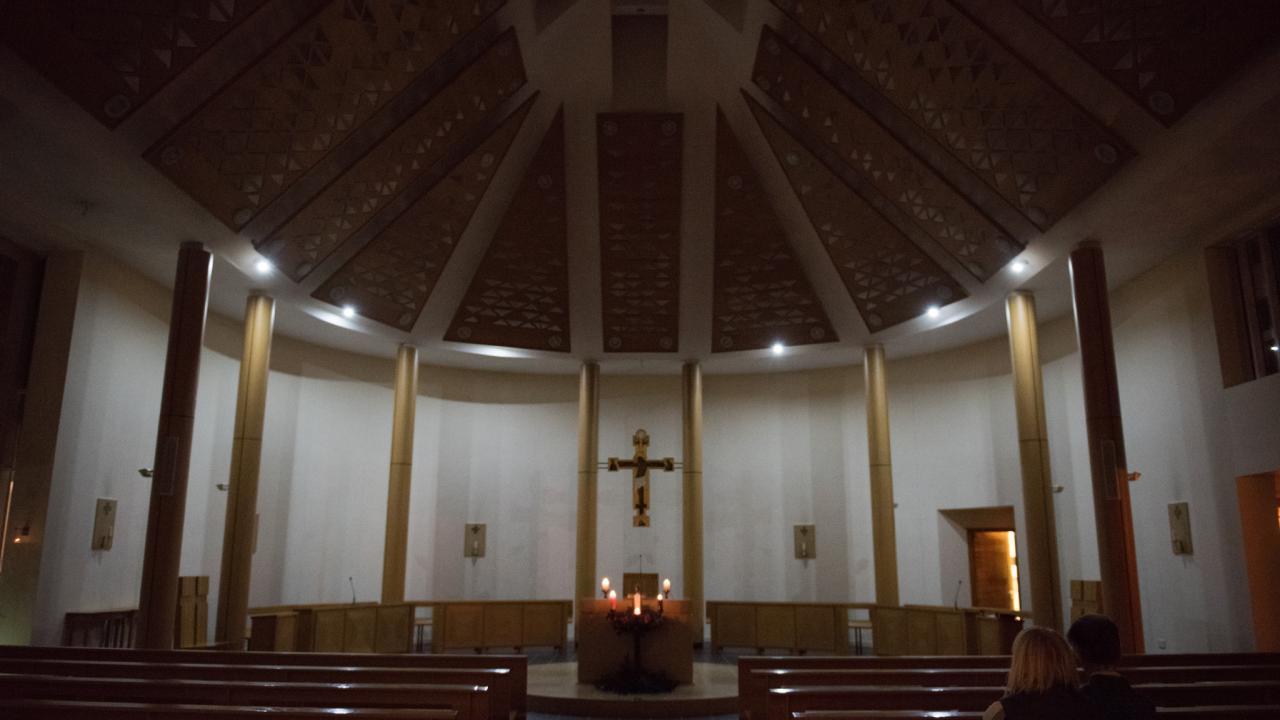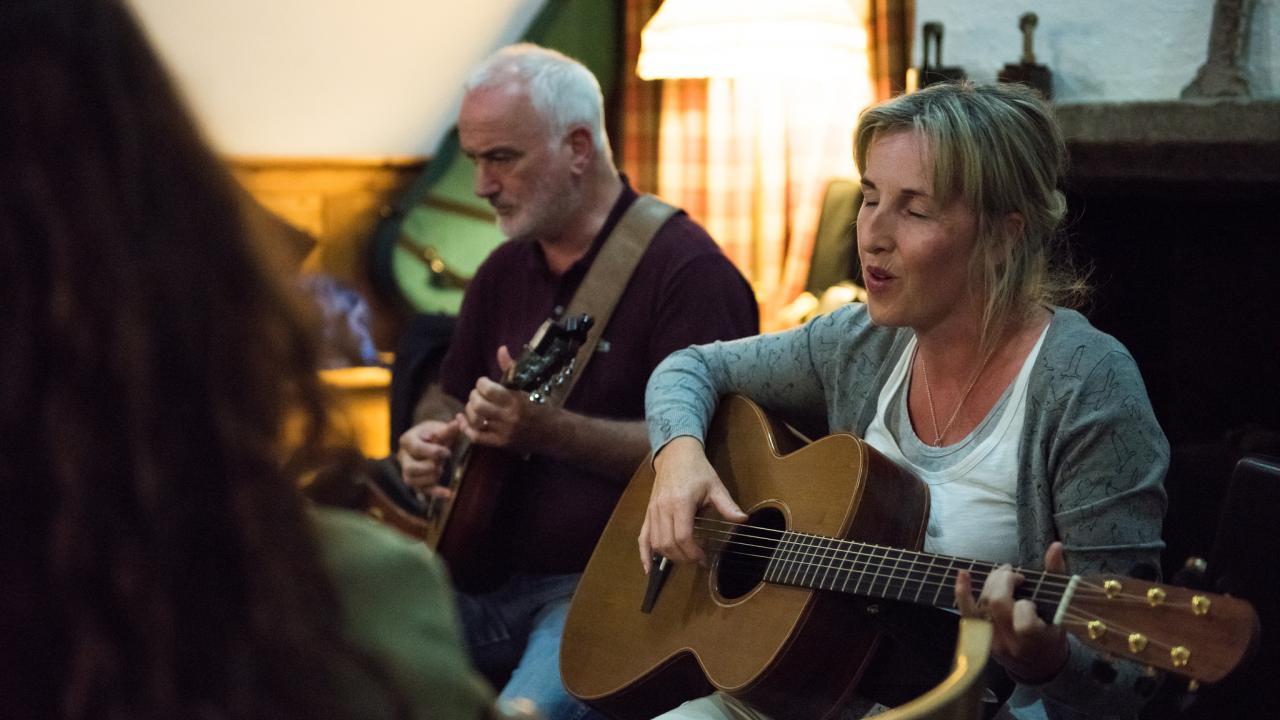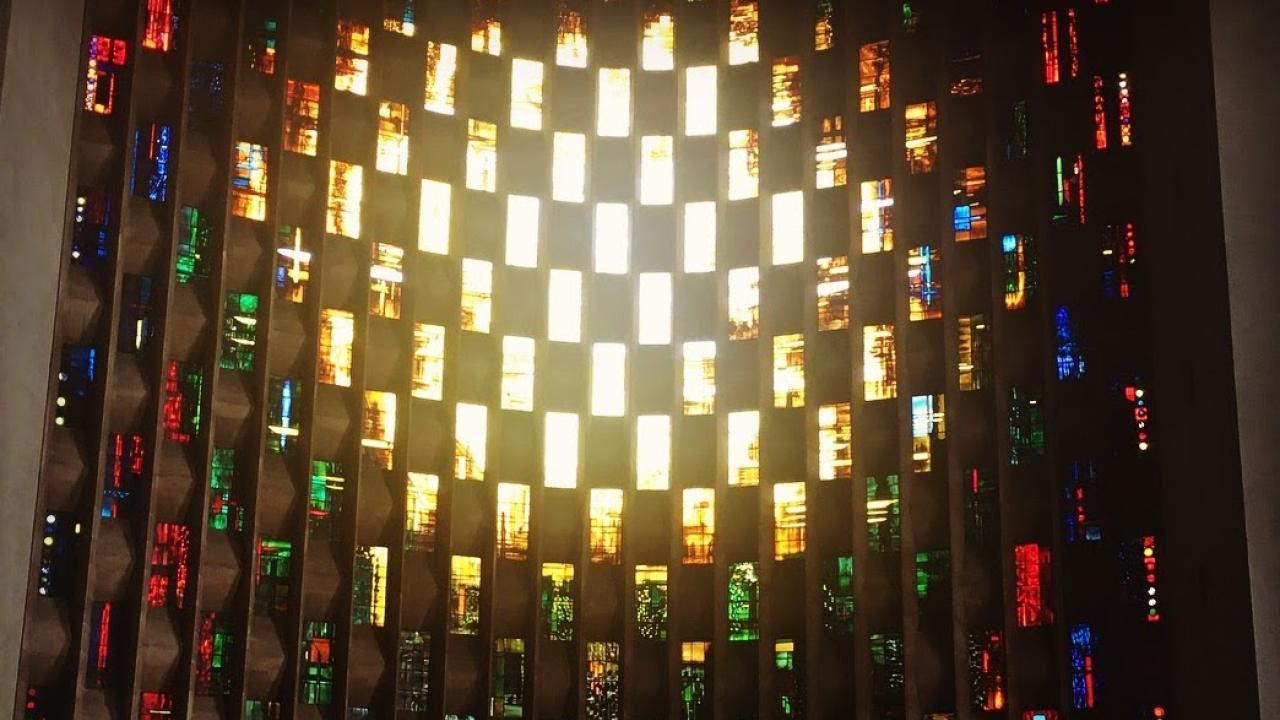 Activities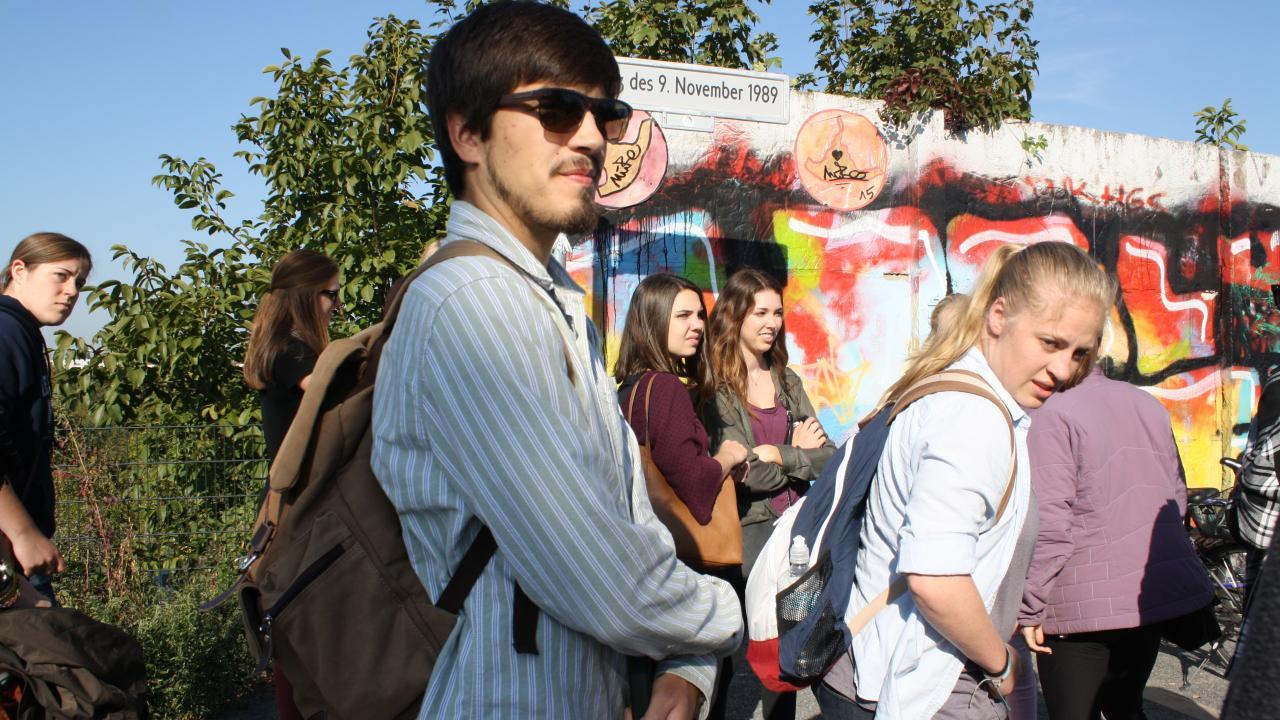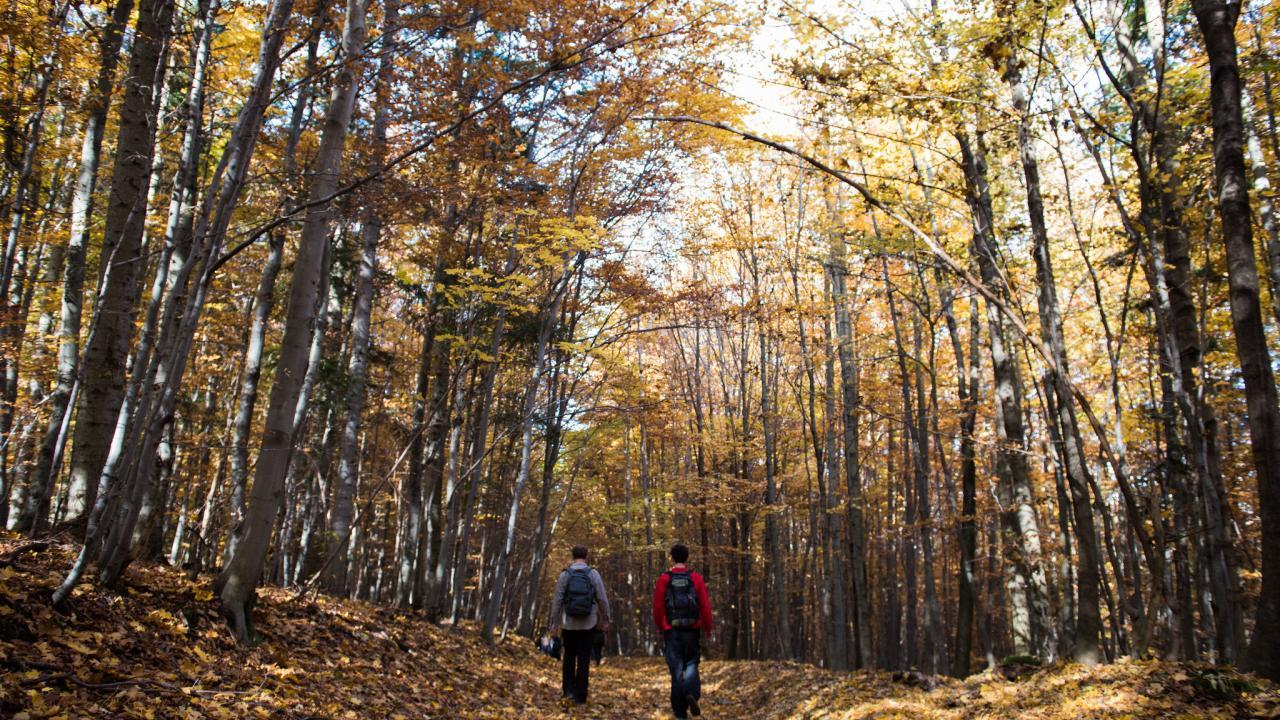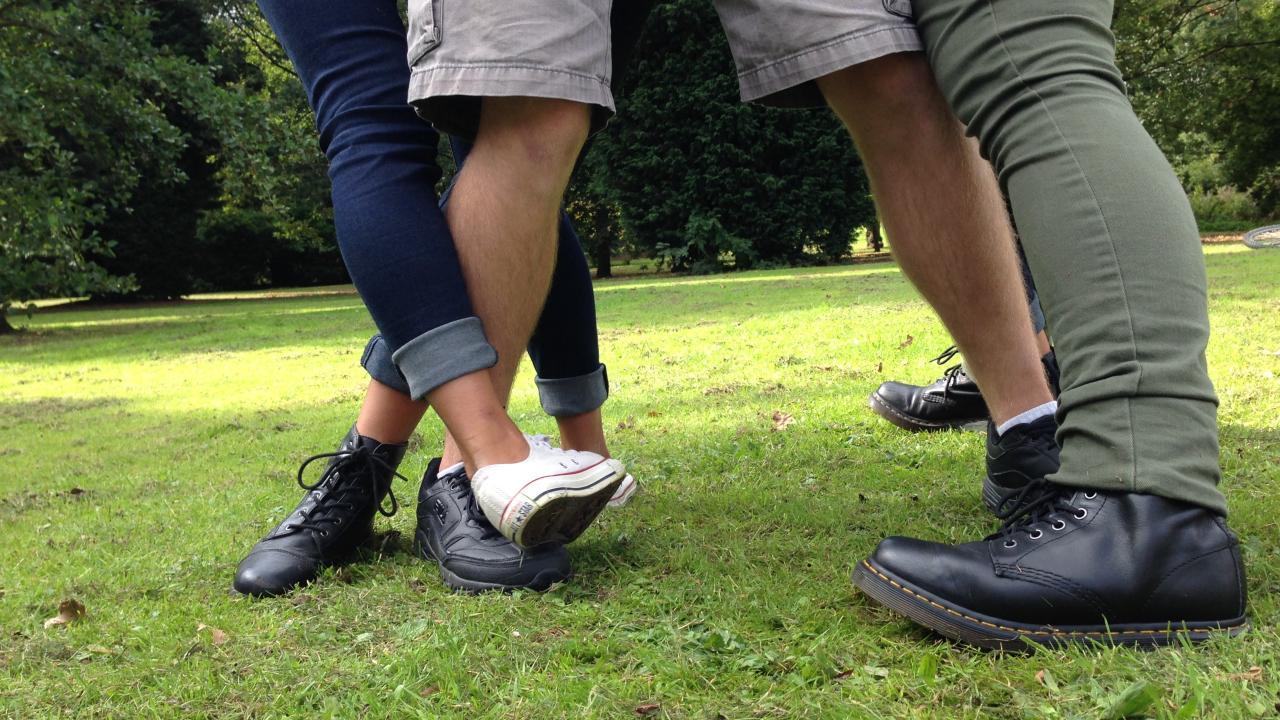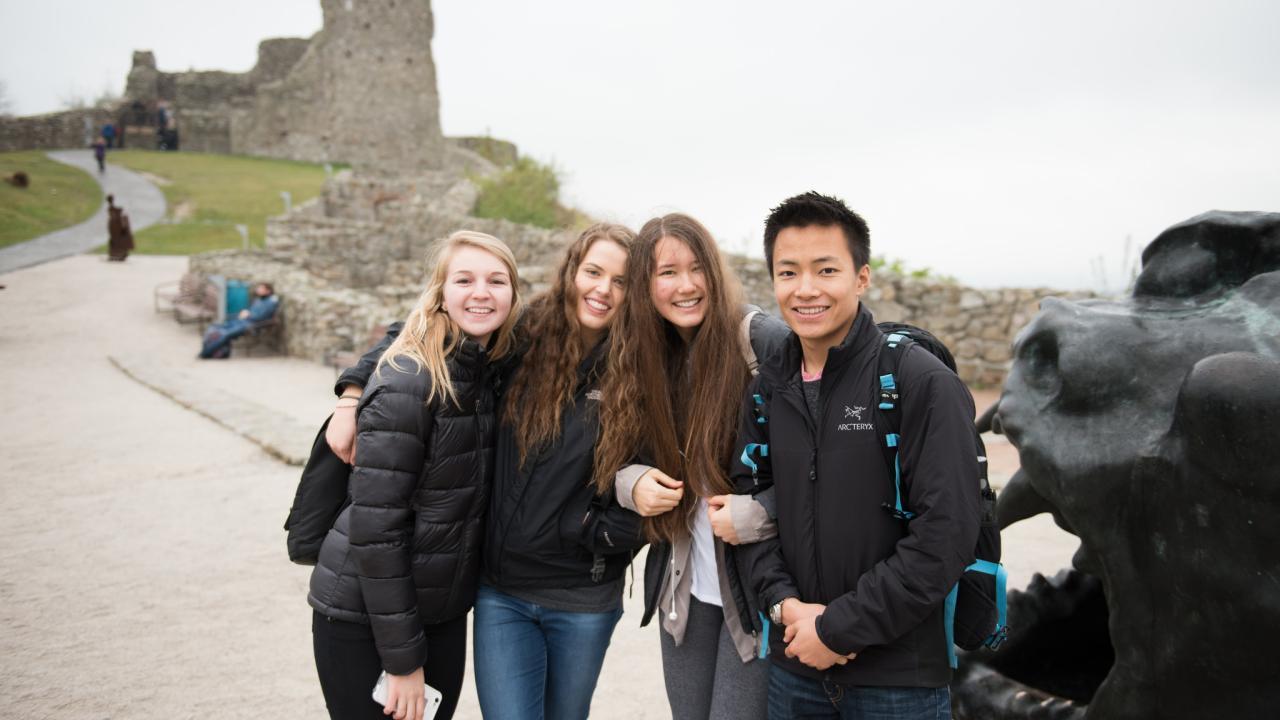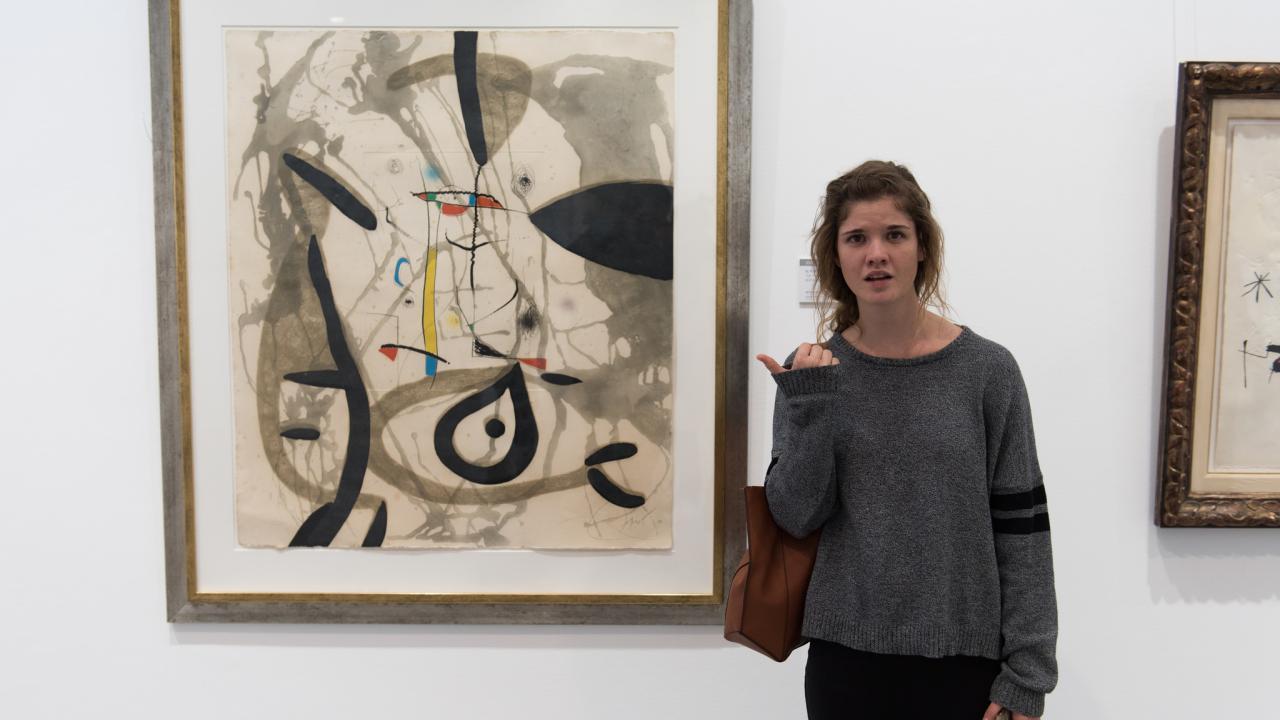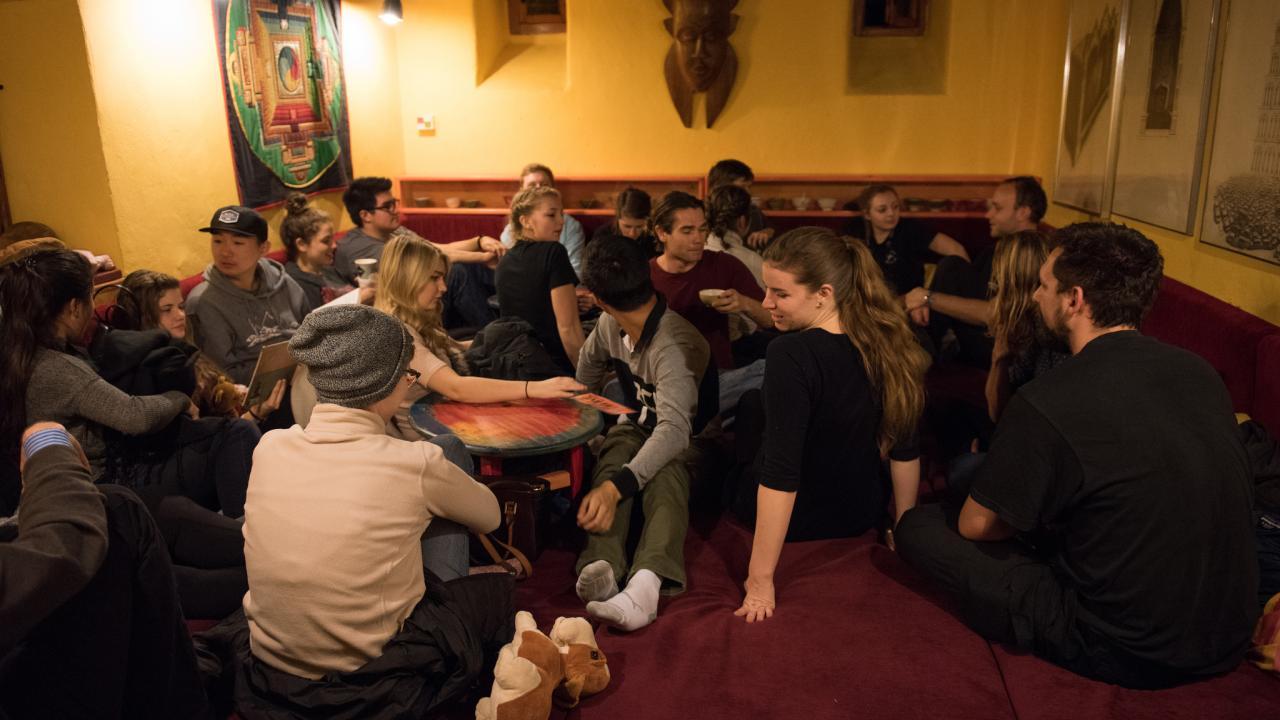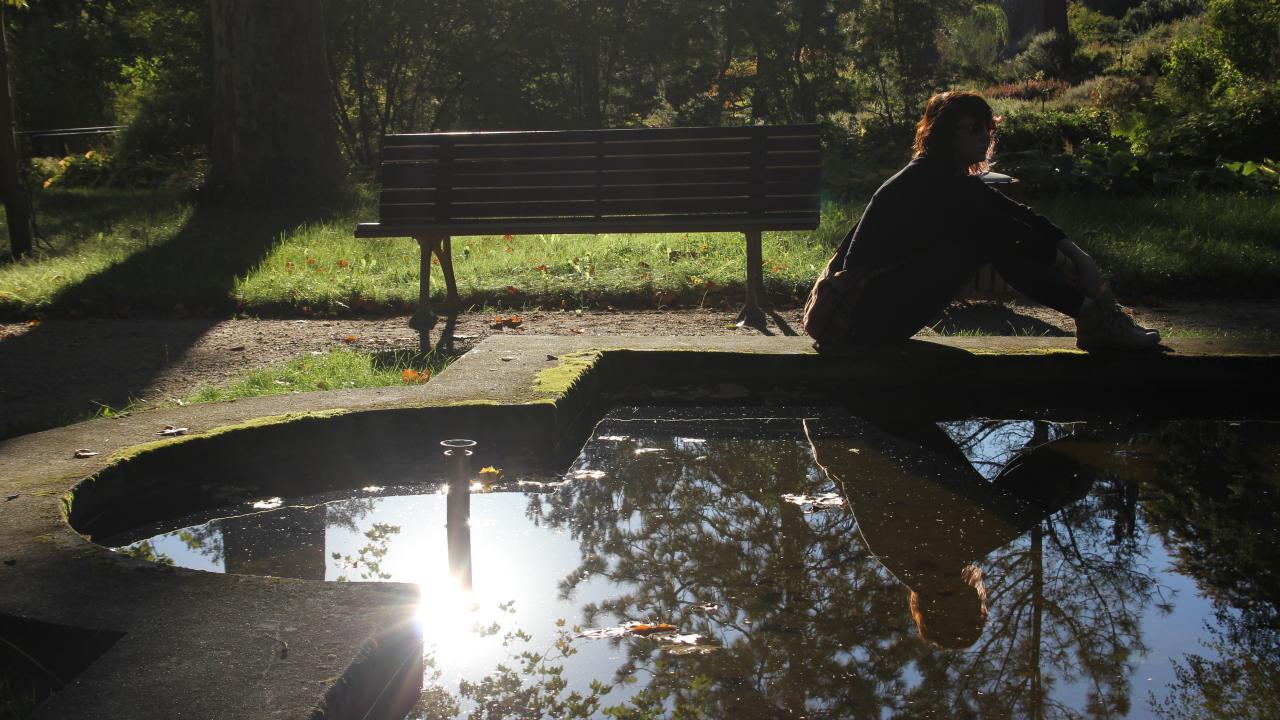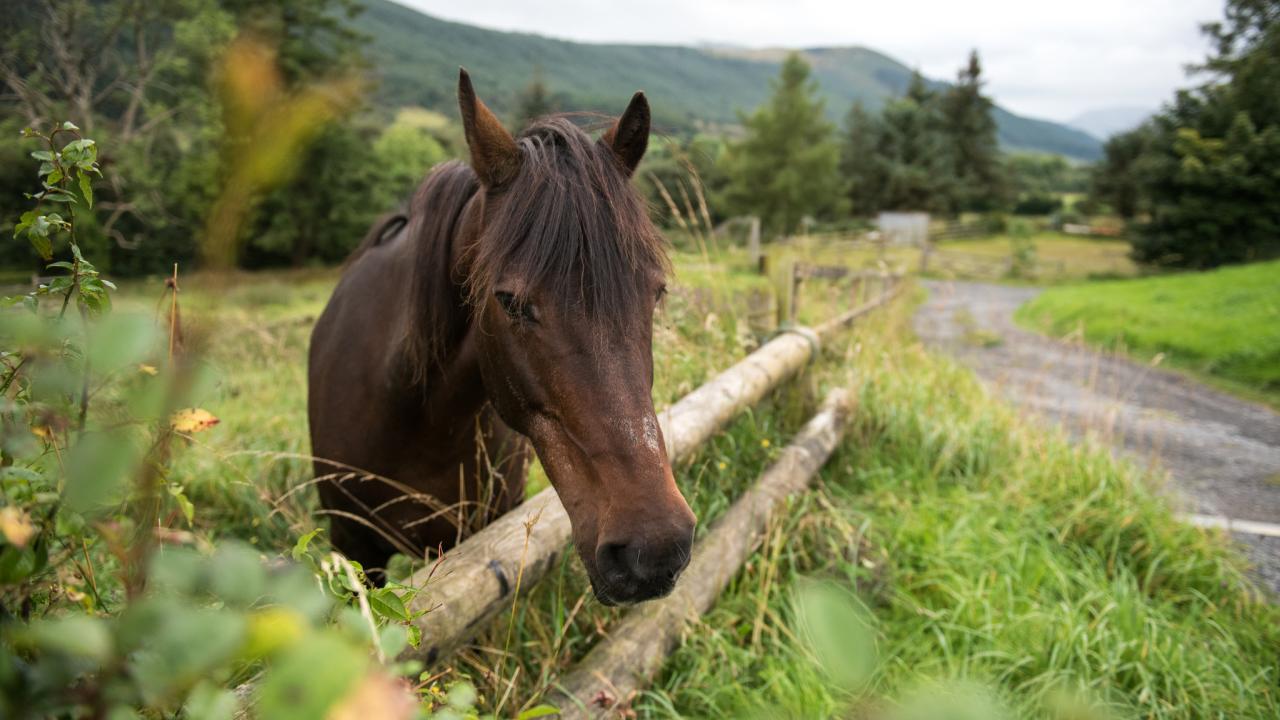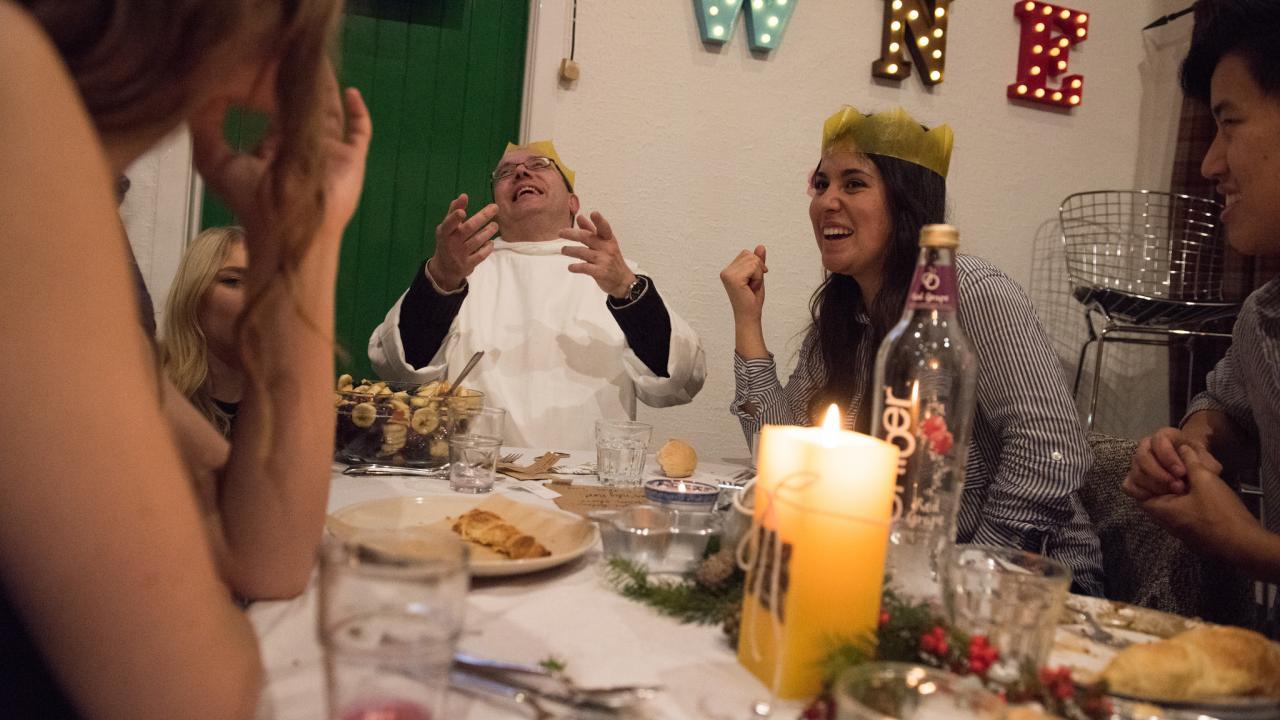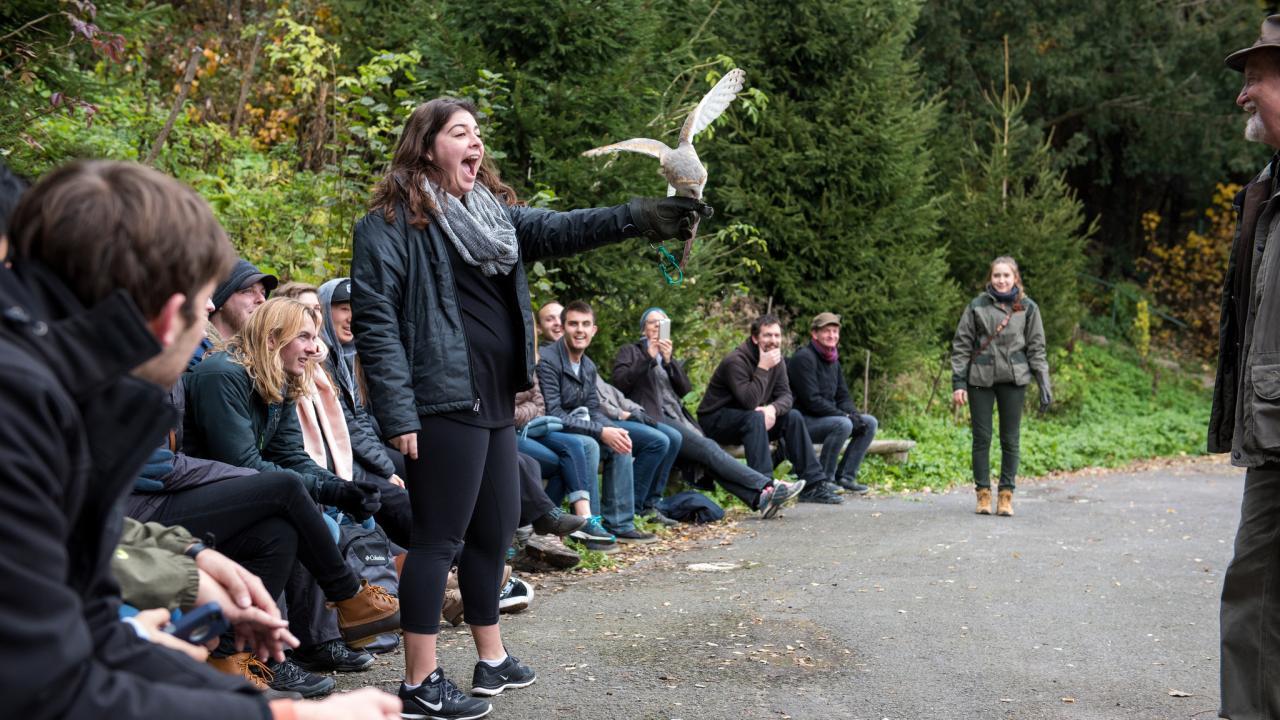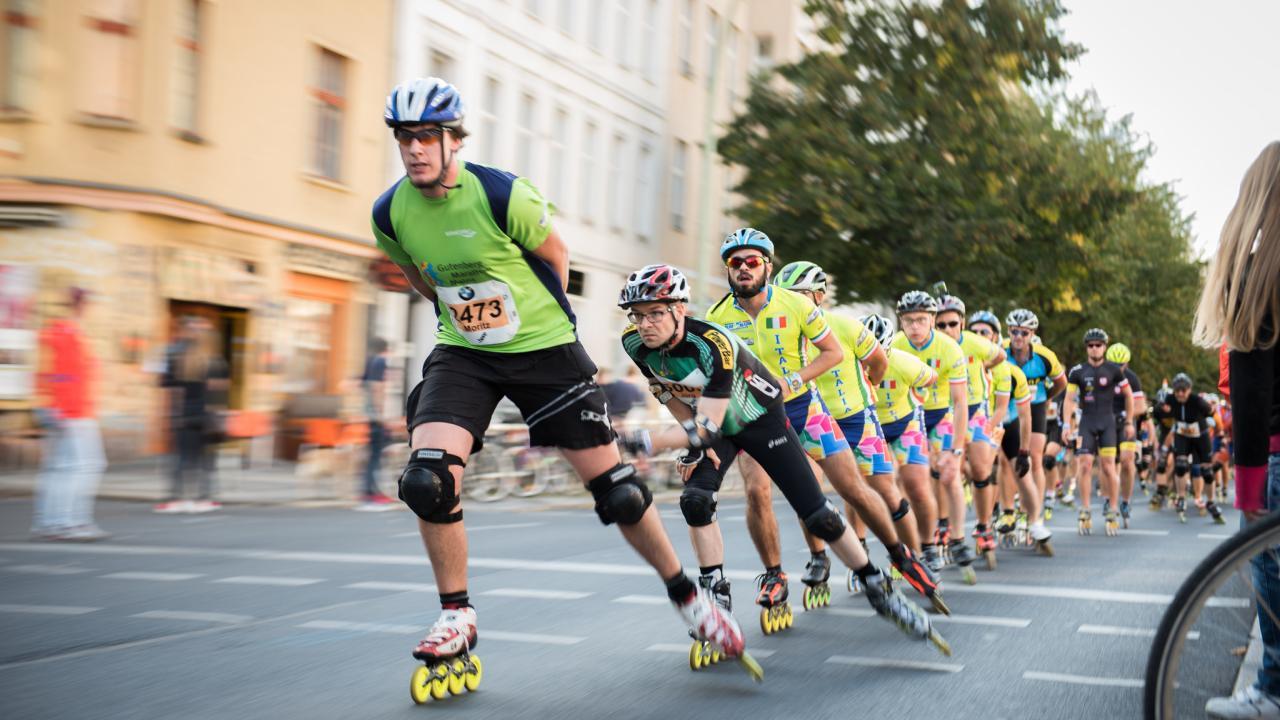 Program Cost
Westmont tuition, standard room and board, and a program fee not to exceed $2500. You will be responsible for the cost of round trip airfare from the USA. 
Students are allowed to apply their financial aid awards from the college—both need-based and merit-based awards—toward the program's cost.
Eligibility
The program welcomes who will have sophomore-level standing the semester of the program, juniors and seniors. Please note that priority in the selection process will not be determined by class standing.
GPA (minimum 2.3 gpa for eligibility)
Application and essays
Personal and faculty recommendations
Criteria 
In addition to the general qualifications above, the following are requirements that must be met, with or without reasonable accommodation, in order to complete all essential elements of the program. All participants must be able to:
Participate in regular communal meals based on a local diet and with limited control over food choices. In some locations, be prepared to participate in preparing and cleaning up after these meals.
Navigate multiple irregular surfaces and walk/travel up to 10 miles in a day independently. (Extensive walking, as well as travel throughout ancient cities and towns with narrow passageways and many stairs, are part of the daily life of the program.)
Navigate carrying personal items including suitcase and/or backpack without assistance.
Anticipate having sufficient emotional wellness to fully participate in the program safely and successfully despite the limited availability of frequent access to psychological services.
Anticipate at least double occupancy accommodations on some if not all locations.
Receive the final dose of the Covid-19 vaccine at least two weeks prior to the commencement of the program. 
If eligible, receive the most recent Covid-19 vaccine booster at least two weeks prior to departure if it has been at least two months since your last Covid-19 vaccine or booster. 
How to Apply
No longer accepting applications. For more information about the program, contact Professor Chris Hoeckley at hoeckley@westmont.edu.