Quick Help Guides Depression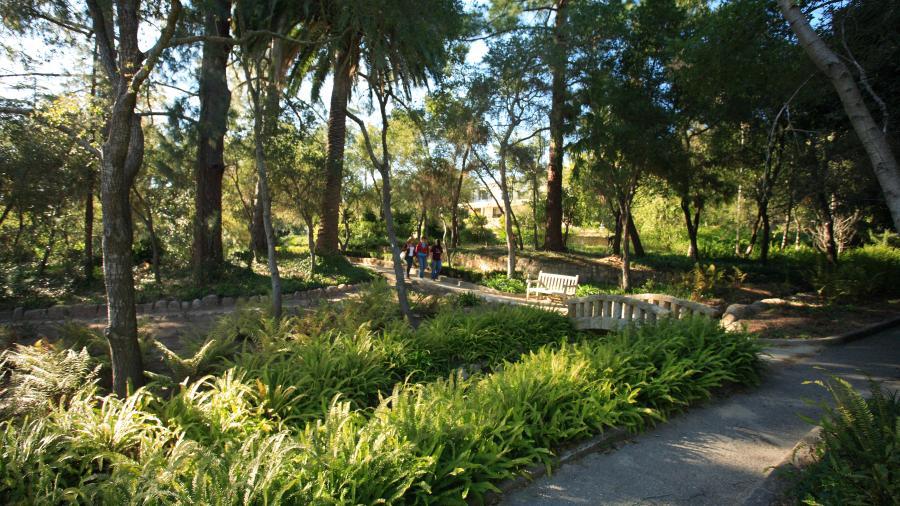 What is Depression?
Everyone has ups and downs, down days, and an occasional bout of sadness. Depression, however, can be a persistent experience that affects how you feel, think, and behave. It can negatively impact your physical health and appearance, academic performance, social activity, spiritual well-being, and ability to handle everyday pressures and decisions.
When depression persists over a few weeks or more, sometimes we cannot simply "snap out of it." The good news is that deliberately taking time to manage our mental health (e.g., coping strategies, self-care, self-compassion, etc.) can be a very helpful step toward improving mood. When these strategies are not enough, counseling and/or medication are effective options in decreasing depressed mood.
Warning signs
A persistent sad, anxious, or "empty" mood
Feelings of hopelessness, pessimism, guilt, shame, or worthlessness
Loss of interest or pleasure in hobbies and activities that were once enjoyed
Decreased energy, fatigue
Difficulty concentrating, remembering, or making decisions
Insomnia or oversleeping
Change in appetite and/or weight
Thoughts of death or suicide; suicide attempts
Restlessness, irritability
Persistent physical symptoms that do not respond to treatment, including headaches, digestive disorders, and chronic pain
An estimated 1 in 10 American adults suffer from depression.-Centers for Disease Control and Prevention
How to Take Care of Yourself
Actively approach how you manage the negative thoughts that come with depressed moods. Sometimes we feel down, but negative thought processes can make it much worse.

Depression "tells" you to give up, avoid people, stay in your room, etc. etc. When we "listen" to this, we feel worse. Notice these messages and be active instead.

Be active, even when you do not feel like it. Exercise, spend time with others, avoid avoiding things. 

Depression can grow off of recurring negative thinking patterns in our head. Work on letting go of unhelpful negative thoughts, which are very common with depression.

Be aware of messages such as "no one cares," "I can't do this," "this is meaningless," "it is hopeless," "I suck," etc.  
Respond realistically. "This is hard, and I feel inadequate at times, but I am going to keep moving forward, coping with the difficulty."

Be patient in the process. Sometimes it may take time to begin feeling better.

Monitor your stress and anxiety levels

Ongoing anxiety about stressors in our lives (e.g., classes, friends, future, etc.) can make life generally overwhelming and draining. If you feel depressed AND anxious, read the handout on Anxiety (available through Counseling Center and Student Life websites).
Are you overworked? Have you cut out life-enriching activities, like time with friends, rest, and exercise? Consider lightening your course load or co-curricular involvement.
Are you overwhelmed, feeling like you can never accomplish everything you have to do? Break large tasks into small ones and take things one step (or day) at a time.

Reach out to others

Spend time with others as a way to distract yourself
Confide in one or two people you trust; avoid being alone or secretive.

Reach out to local churches. Many have lay counseling/caring ministries or specialized ministries through small groups relating to depression. Ask if these are available at the church you attend and get involved.Take care of your body by:

Eating a well-balanced diet—even if you don't feel like eating.
Establishing a regular exercise routine—30 minutes of aerobic exercise three times a week is sufficient.
Getting adequate amounts of rest—seven to eight hours of sleep is recommended, and try to go to sleep and wake up at the same times each day.

Lean into your faith in Christ:

Listen to comforting, inspirational music or worship music, which can help remind you of God's goodness and pull your focus off of the present difficulty.
Meditate on Scriptures. They may not supernaturally make your depression disappear, but they can bring comfort.
Explore Scriptures on sadness, grief and loss, such as Laments from the Psalms (Google search if unfamiliar with these).

If you are having thoughts of ending your life, reach out to your RD or request an appointment from the Counseling Center by going to their website. If you feel you are in danger of ending your life, please call:

24/7 On Call RD at (805) 565-6273
Westmont Public Safety at (805) 565-6222
911
Suicide Prevention Hotline 800 273 TALK
Send a message to the Crisis Text Line at 74174
How to Help a Friend
Speak with your friend directly, and it may help to use this framework as a guide:

I care… about you
I see… that you have been struggling
I feel… concerned about you
I want…to be there for you
I will… talk with you when you are struggling, help you sign up for counseling, get you out of your room on weekends, etc.

When speaking with a friend, do not forget to listen carefully
Invite your friend to go for a walk, see a movie, attend a sports game, or out for another social activity. Be gentle yet persistent.
Encourage participation in activities you know your friend once liked—hobbies, sports, church activities, etc.—but do not push your friend to undertake too much too soon.
Help your friend make an appointment and/or accompany him or her to the counseling or doctor's appointment.
Encourage your friend to stay with treatment (counseling sessions, taking medications, making recommended lifestyle changes) until symptoms begin to decrease (several weeks), or to seek different treatment if no improvement occurs.
The staff in Counseling Services, Student Life, Campus Pastor's Office, and Residence Life is available to help.
What not to do:

Do not suggest that he or she is sinful or unspiritual for experiencing depression, anxiety, or anger.
Do not criticize. Those suffering from depression are often overly critical of themselves already.
Do not accuse him or her of laziness or faking illness and do not expect him or her to "snap out of it."
Do not ignore remarks about suicide. Ask your friend if he/she is having thoughts about suicide. Let your RD know about the conversation. If the concern is urgent, call the On-Call RD 565- 6273
What if these suggestions don't work?
If you are experiencing depressive episodes frequently (daily to several times a week) and/or they're lasting for weeks at a time, consider seeking specialized help. Consult a professional immediately if you're having serious thoughts about ending your life. Individual counseling is available on campus at the Counseling Center and support is available through staff in Student Life, Campus Ministries, and Residence Life.
If you need immediate assistance, please call 911, the On Call RD at (805) 565-6273 or Westmont Public Safety at (805) 565-6222.
On- and Off-Campus Support
On Campus
Student Life Office: Room 209 Kerrwood Hall, (805) 565-6028
Counseling and Psychological Services (CAPS) - westmont.edu/caps - (805) 565-6003
Campus Pastor's Office: Clark B Cottage, (805) 565-6170
Health Center: Health and Counseling Center (lower campus), (805) 565-6164
Your Resident Directors
Off Campus
SAFTY: Safe Alternatives for Treating Youth 24/7 Hotline 888-334-2777. The SAFTY hotline is provided by Casa Pacifica, a non-profit community based service of Santa Barbara. SAFTY has a mobile crisis team, and will help create a safty plan. This service is provided for students 20 years old or younger.
CARES: Crisis and Recovery Emergency Services 24/7 Hotline 888-868-1649. CARES is a Santa Barbara County Mental Health hotline providing crisis intervention and consultation services. CARES is also a mobile mental health assessment team that will come on site to do an assessment if 911 is called for a mental health emergency. The daytime office phone number is 888-334-2777.
Cottage Hospital 24-hour walk-in Emergency Psychiatric Service: Consultation and crisis intervention for mental health crises and chemical dependency. For consultation by phone call 805-569-8339.
24 Hour Local and National Non-Emergency (non-911) Crisis Hotlines: Santa Barbara County Crisis Hotline: 211.
Additional Resources
Coping with Depression by Siang-Yang Tan and John Ortberg, Jr.
A guide for coping with depression
I Don't Want to Talk About It: Overcoming the Secret Legacy of Male Depression by Terrence Real
Unmasking Male Depression by Archibald D. Hart
Recognizing the root causes to problems behaviors such as anger, silence, addictions sexual compulsions
Night Falls Fast: Understanding Suicide by Kay Redfield Jamison
The Cognitive Behavioral Workbook for Depression by William Knaus and Albert Ellis
Up From Depression by Leonard Cammer
A psychiatrist explains how to recognize serious depression and what to do about it
Feeling Good: the New Mood Therapy by David D. Burns
Drug-free treatment for depression
Happiness is a Choice by Frank B. Minirth and Paul C. Meier
A manual on the symptoms, causes, and cures of depression
Related Scriptures
God will give you strength: Isaiah 40:29-31 & 41:10; Psalm 18:1-19
God will give you peace: John 14:27 & 16:33
God's presence is with you: Joshua 1:9
God will not abandon you: Psalm 23, John 14:18
God forgives you: 1 John 1:9
God protects you in trials: Job 23:10
God gives you hope: Psalm 42 & 62:5-8