Institutes & Centers Mosher Center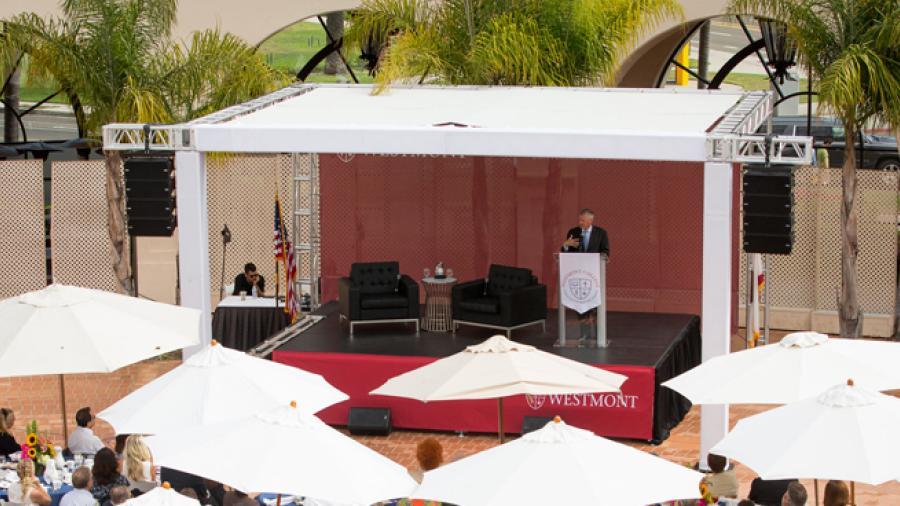 Home | Obtaining an Executive Coach | Historical Leaders
---
The Center will operate in three areas, thus:
National conversations
The Center will seek to influence a national dialogue on the critical significance of moral and ethical leadership. It will do this principally by inviting nationally recognized individuals with specialist knowledge to speak on particular leaders and movements that illuminate the path of moral and ethical leadership.
During the first year, the Center will host four acclaimed authors – three of them Pulitzer Prizewinners – to speak to the moral and ethical strengths and weaknesses of various American presidents.
During the second year, the Center will invite two Nobel Prize winners to speak to the moral and ethical dimensions of their own work.
Regional executive education
In On Becoming a Leader Warren Bennis writes 'I know of no leader in any era who has not had a least one mentor'. The Center will therefore engage in mentoring and executive coaching of managers and entrepreneurs, with a view to encouraging more ethically reflective business and civic organizations, more grounded decisions and less isolated leaders.
It will do this principally through one-on-one executive coaching, on a regular basis, conducted by the Director of the Center and other qualified people drawn from the deep human resources of Westmont College.
There will also be opportunities for leaders, managers and entrepreneurs to gather periodically, both as cohorts and more broadly.
Undergraduate leadership development
The Center will work with the Provost's Office to create a leadership emphasis for Westmont College students. It is intended that this will be part of a larger constellation of leadership development initiatives for students being introduced by the College under the umbrella of the Westmont Institute for Global Learning and Leadership.
The Center recognizes that there are considerable synergies between these three areas of endeavor. A key element of the vision of the Center is therefore rigorously to seek and find opportunities for these areas to inform and inspire each other.
---
Contact
Mosher Center for Moral and Ethical Leadership
955 La Paz Road
Santa Barbara, CA 93108
805-565-6024