Student Success Peer Coaching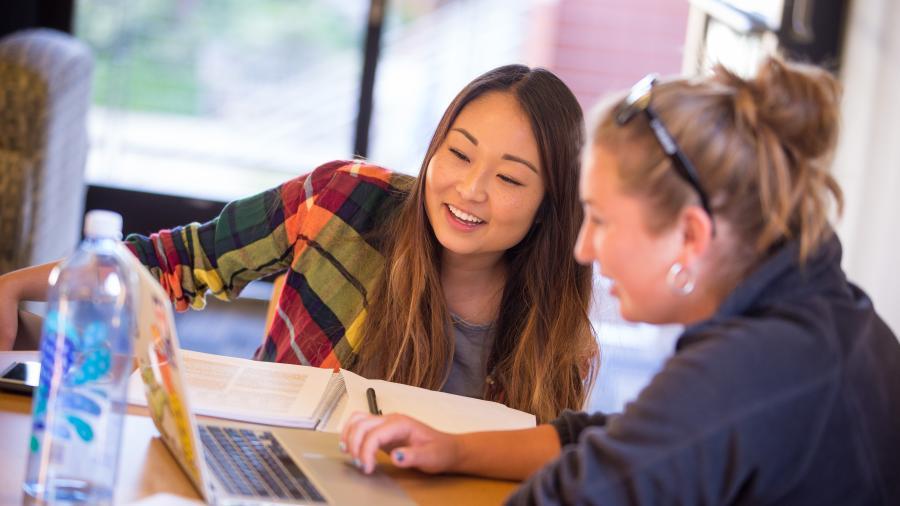 What is the Peer Coaching Program?
The peer coaching program is a free service to current Westmont students that provides a space to seek peer support and guidance. Through private, personalized coaching sessions, students will receive assistance in navigating their college experience. Coaches work with students to identify goals, connect to resources, and learn new life and academic skills.
Who are Peer Coaches?
Peer Coaches are academically, socially, and emotionally mature Westmont students with a passion for helping others. In addition to their own life experience, they have been trained to help their peers navigate challenges of the college experience, both inside and outside the classroom.
Why should I use a Peer Coach?
A Peer Coach will help you reach your Peak Performance!
Propel - Your Coach will launch you towards success by helping you set meaningful and measurable goals, and identify specific steps to achieve them.
Provide - Your Coach will help provide you with awareness and access to the resources available to you on campus - socially, spiritually, and academically.
Promote - Your Coach will encourage and motivate you while keeping you accountable to see your goals through to the end.
What can a Peer Coach help with?
A Peer Coach is available to discuss the FACTS of Life!
Finances - budgeting, credit education, financial goal-setting, saving, navigating the Financial Aid process
Academic - time management, goal setting, organization, study skills, note taking, reading tips, managing test anxiety, stress reduction techniques, registering for classes
Campus & Community Connections - directing to campus resources, finding the right person in the right department, improved communication with faculty and staff, finding a church, selecting an internship, seeking a mentor
Taking Care of Yourself - nutrition, sleep habits, exercise, positive health care habits, coping skills, utilizing creative approaches to address challenges, managing negative emotions/cultivating positive emotions
Social - finding sense of belonging, establishing peer networks, developing close and sustaining relationships, navigating life transitions
Where can I meet with a Peer Coach?
The Peer Coach office is located in Clark N.