Counseling and Psychological Services Parent Resources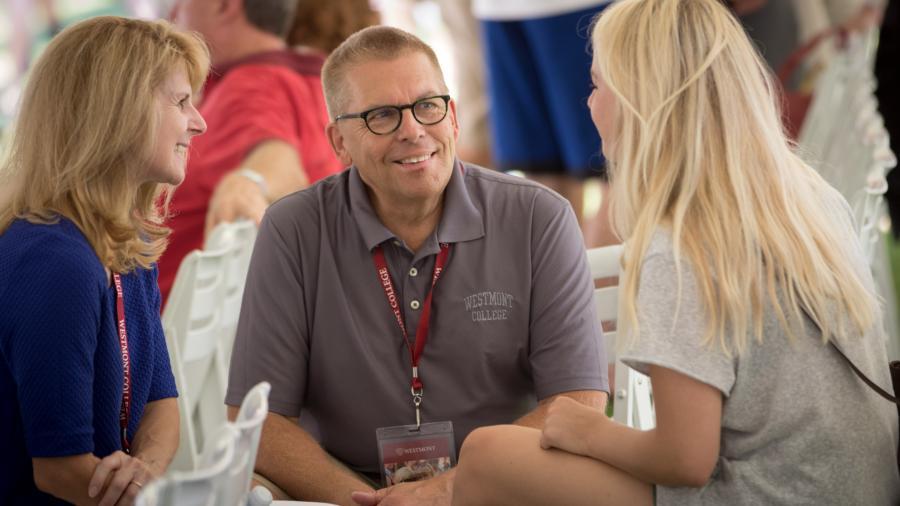 The college years can be a time of rigorous intellectual challenge, deep social engagement and self-discovery, and meaningful spiritual growth and development. While the college experience can be incredibly enriching and life changing, it can also trigger stress and emotional problems. 
A student may be challenged in new ways and may feel overwhelmed and anxious. A student may have difficulty making decisions and managing time. Relationships may be confusing, frustrating or disappointing. More serious psychological issues such as depression, substance abuse, and body-image/eating disorders may surface.
What is Available for Students at CAPS?
Our Center offers short-term counseling services to students, covered by student fees. After the first appointment, the counselor and student will decide upon the course of treatment and schedule further appointments if necessary. In addition, we have free pamphlets and a topical lending library at the Center, and more resources available on line. Within the short-term treatment model at our Center, students can receive up to 6 sessions per semester, no more than 8 sessions per academic year. If long term counseling is needed or desired, our counselors will help students with referrals within the Santa Barbara community. (Note: it is the student's responsibility to arrange payment with the off-campus professional).
Student in Crisis
A student in psychological emergency or crisis can come to the Center immediately and will be seen as soon as possible. The counselor will work with the student to develop a coping plan which ensures safety and outlines steps to take to deal with the current situation.
What Parents Can Do
Many students will contact CAPS on on their own if they feel they need an appointment, and students tend to refer each other when concerns arise. If you are concerned about your student and believe that counseling could be beneficial, we encourage you to talk to your student and encourage him or her to make an appointment. Your supportive attitude can be very helpful in taking that first step. 
If you think your student is in crisis and needs immediate help, please contact the Resident Director or the Dean of Students, and they will direct the student to CAPS or other appropriate services.
For Parents with Students who Have Faced Recent Life Changing Events
Transition to college is stressful. Brand new living environments, new relationships, and rigorous academics create challenges for even the most prepared students. Recent struggles with common but difficult life challenges such as the death of a loved one, serious medical condition or other significant life changing event can exacerbate these challenges. If your student has faced any of these events within the past year and with your guidance has made the thoughtful and informed decision to begin college away from home, help him or her prepare for success at Westmont by developing a "wellness" plan for healthy living.
A student's healthy living plan can be as simple or as detailed as your circumstances warrant. Examples include agreements about how often you will stay in touch; deciding to participate in therapy either with one of our college counselors or someone locally; developing a medication maintenance plan; or some combination of all of these tools.
It is important to move on and learn from life's challenges, but how one moves on makes all the difference.
Parents and Confidentiality
In accordance with our professional ethics and California law, our counselors are required to maintain all information discussed in sessions in confidence. The following is a list of some of the exceptions:
when the student has signed a release to talk with a third party
when the counselor suspects abuse of children, elderly or dependent adults
when the student presents a serious danger to self or to another
when the counselor's record is subpoenaed and then mandated by the court.
Counseling is most effective when the student is the one to share information with the counselor. Occasionally a parent may wish to relay information to the counseling staff. The counseling staff will listen, but will be unable to provide any feedback to the parent unless the student has signed a release of information. To maintain the integrity of the counselor-student relationship, it is likely that the counselor will inform the student of the parent's contact.
We understand the laws of confidentiality can be frustrating for parents at times. For parents who would like to know about the counseling experience, we encourage you to talk with your student. While some students may choose not to divulge information, many students appreciate the concern of a parent and the willingness to listen openly.
Resources for Parents
As a parent, you may find yourself dealing with conflicting emotions. On the one hand, you are glad to see your child growing, maturing, moving toward independence and accomplishing long held dreams and goals. Yet there can also be feelings of sadness and/or emptiness as you watch your child move out and away from the daily influence and interaction with you. The following books listed below may be helpful as you navigate your way through your child's college experience.
Also take note of:
The Jed Foundation and ULifeline links on our Self-Help page.
Letting Go by Karen Levin Coburn and Madge Lawrence Treegar
Give Them Wings by Carol Kuykendall
You're on Your Own (But I'm Here If You Need Me) by Margorie Savage
The iConnected Parent: Staying Close to Your Kids in College (and Beyond) While Letting Them Grow Up by Barbara K. Hofer